With Martha Argerich as «Pianiste Associée»
Lucerne's piano festival «Le Piano Symphonique»
16 - 21 January 2024
Welcome to the third edition of the piano festival «Le Piano Symphonique»
And it has a special sensation in store: From 2024, the legendary pianist Martha Argerich will be the new "Pianiste Associée" of the Piano Festival. With this, Lucerne – which enjoys worldwide attention – should now finally advance to the "capital of the piano", as the NZZ apostrophized.
For years, Martha Argerich has been on friendly terms with the Lucerne Symphony Orchestra and its artistic director Numa Bischof Ullmann, and as "Pianiste Associée" she will play a key role in the piano festival "Le Piano Symphonique". The term "Associée" can be taken quite literally: On the one hand, it emphasizes Martha Argerich's long-term participation, on the other hand, it also basically means making music together with other pianists at the piano festival.
Thus, the piano festival "Le Piano Symphonique" will once again open up completely new perspectives. Martha Argerich will be heard in a duo as well as in a piano trio and in a "Carte Blanche". And this in an illustrious circle of great pianists – among them Maria João Pires, Elisabeth Leonskaja and Jean-Yves Thibaudet. A selection of leading pianists of the next generation such as David Fray, Benjamin Grosvenor, Oliver Schnyder and Kit Armstrong will enchant Lucerne pianistically from January 16 – 21, 2024.
With rising star Yoav Levanon, the Lucerne Symphony Orchestra, conducted by Michael Sanderling, will perform Liszt's two piano concertos as well as his "Totentanz" and also record them for Warner Classics.
Fourteen-year-old French pianist Arielle Beck will be featured as a "discovery of Le Piano Symphonique."
That "Le Piano Symphonique" has definitely arrived in the here and now, i.e. in the immediate present, is demonstrated by two composition commissions to Marc-André Hamelin and Brett Dean, which will have their world premiere at the Piano Festival in January 2024.
The renowned piano magazine "Piano News" recently wrote: "That 'Le Piano Symphonique', with its exciting and diverse programming, has a great future, is beyond question … it is a boon for all piano lovers who like to discover the unusual and are willing to make a trip to beautiful Lucerne to do so."
Take advantage of this unique opportunity to experience world-renowned artists up close – be there in the rooms of the KKL Luzern, in the Orchestra House of the Lucerne Symphony Orchestra in Kriens, in the venerable Lukaskirche as well as in the stylish Hotel Schweizerhof.
Click here for the retrospective of "Le Piano Symphonique" 2023.
"I am happy to become 'Pianiste Associée' of the new Lucerne Piano Festival "Le Piano Symphonique". Already at the last piano festival in February 2023 I had a wonderful time and felt extremely well taken care of. It was a week full of joy, personal encounters and a very special atmosphere. I enthusiastically accepted the invitation from Artistic Director Numa Bischof Ullmann to take on a key role at the 2024 Piano Festival in the future. At 'Le Piano Symphonique' there will be exceptional programs, with beautiful surprises, unique encounters and much joy for all music enthusiasts."
-Martha Argerich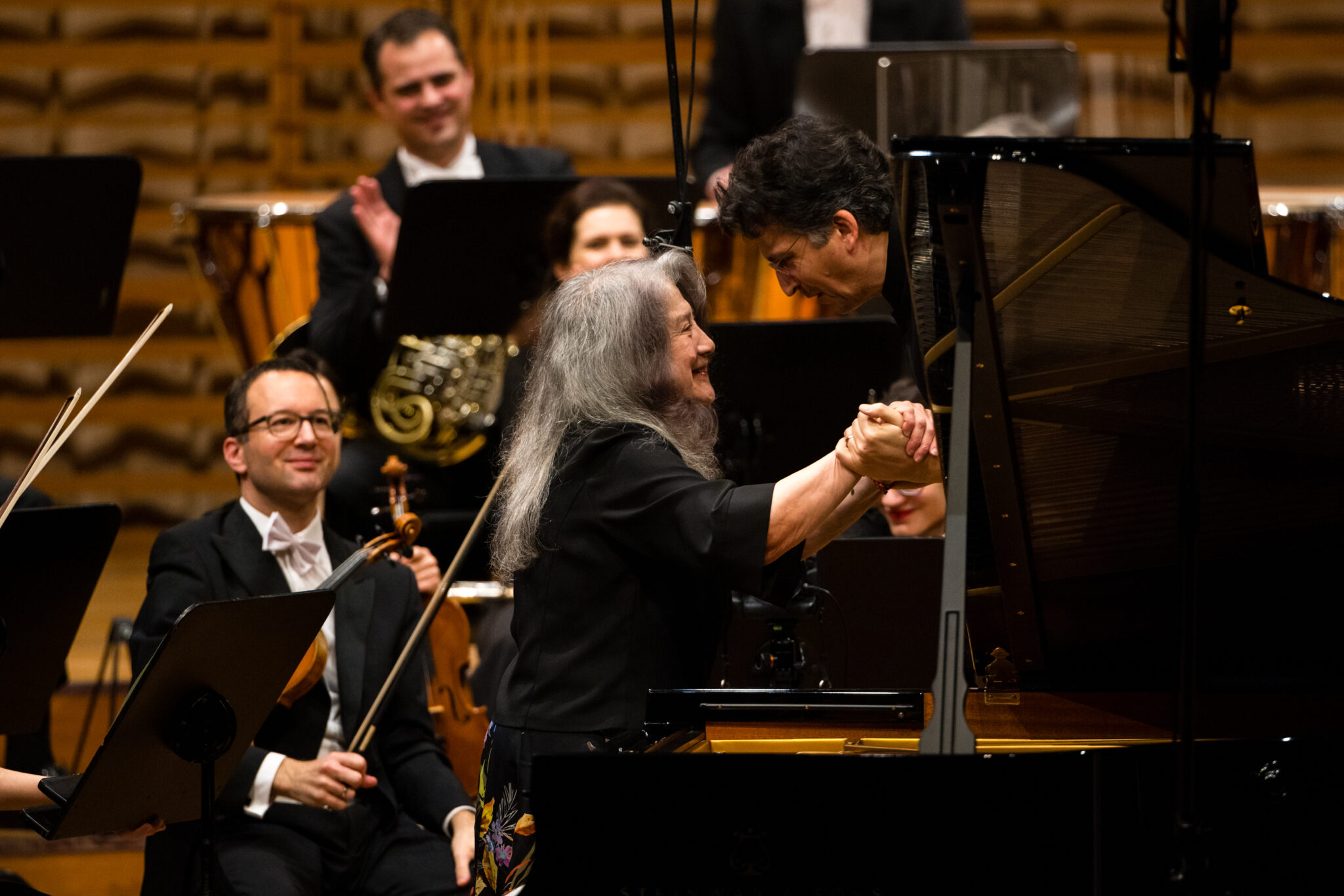 Mécène Fondatrice et Principale

Anchor sponsor

Sponsor

A generous supporter advised by Carigest AG

Kurt and Silvia Huser-Oesch Stiftung

Maestro's & Director's Impulse Fund, Adrian and Isabelle Weiss-Zweifel

Michael and Emmy Lou Pieper Fonds

Dr. Dolf and Maria Stockhausen

Fondation Etrillard

Isaac Dreyfus-Bernheim Foundation

Nadia Guth-Biasini