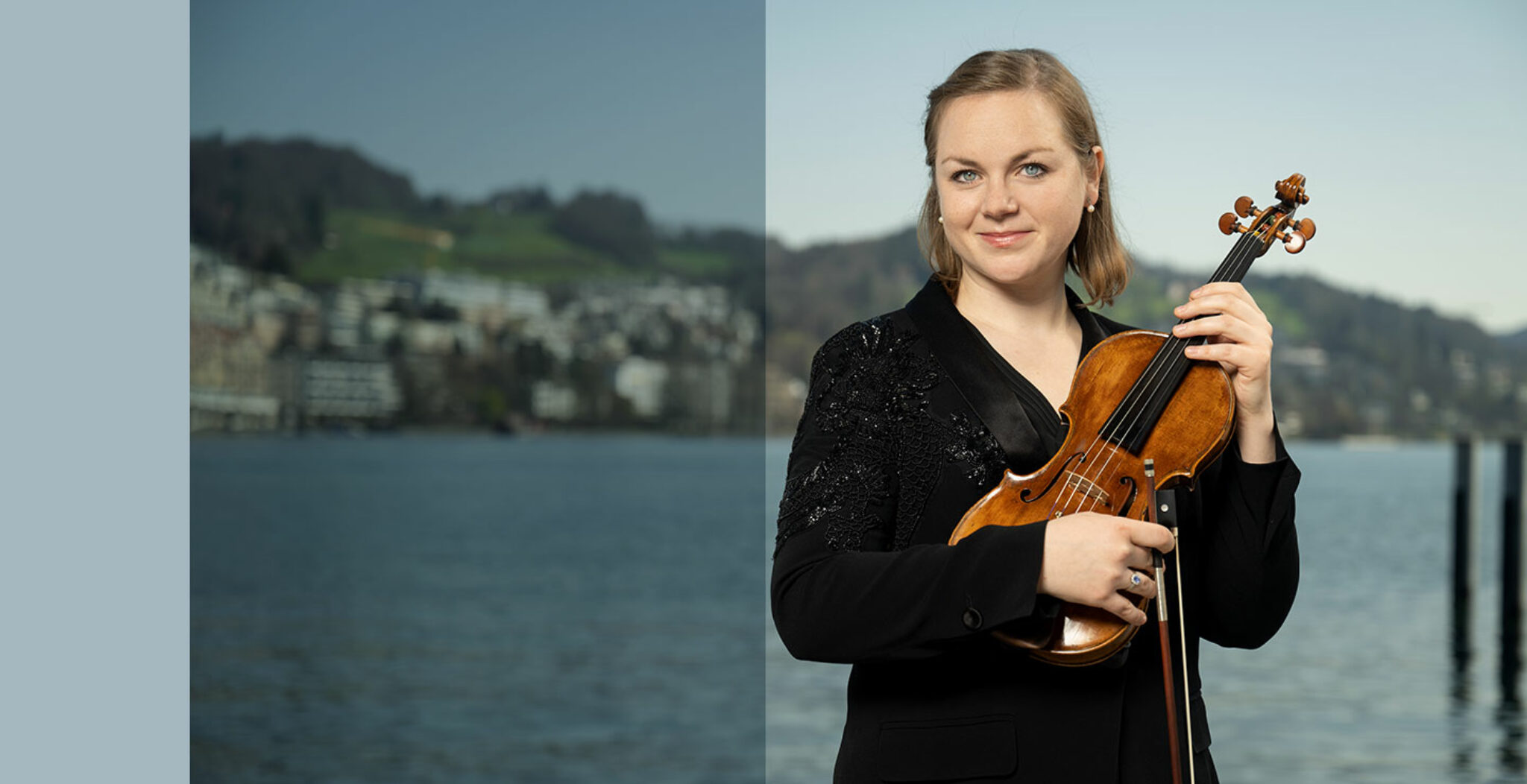 Second Violin
Agata Lazarczyk
Agata Lazarczyk was born in Kraków (Poland) in 1992. She studied violin under Jan Stanienda and Francesco de Angelis in Warsaw and Lausanne. In addition, she completed a Master Specialized Performance Soloist in Zurich under Ilya Gringolts. Agata is active in Switzerland and Europe as a soloist and chamber musician. For many years she was a member of renowned youth orchestras such as the Verbier Festival Orchestra and the Lucerne Festival Academy Orchestra.
Today she maintains a close collaboration with important Swiss orchestras. Her interests range from baroque to contemporary music and she regularly collaborates with ensembles such as Ensemble Corund, CHAARTS Chamber Artists and Collegium Novum Zurich.
Since 2017 she is a member of the renowned Zurich Carmina Quartet. Since 2019 she is appointed as principal 2nd violin at the Argovia Philharmonic and since 2022 she strengthens the first violin section of the Lucerne Symphony Orchestra. Agata plays a violin by Giovanni Battista Grancino from 1690.
In her free time, Agata spends a lot of time in the mountains with her husband and two children, as she is passionate about climbing, skiing and ski touring. She also loves yoga and photography