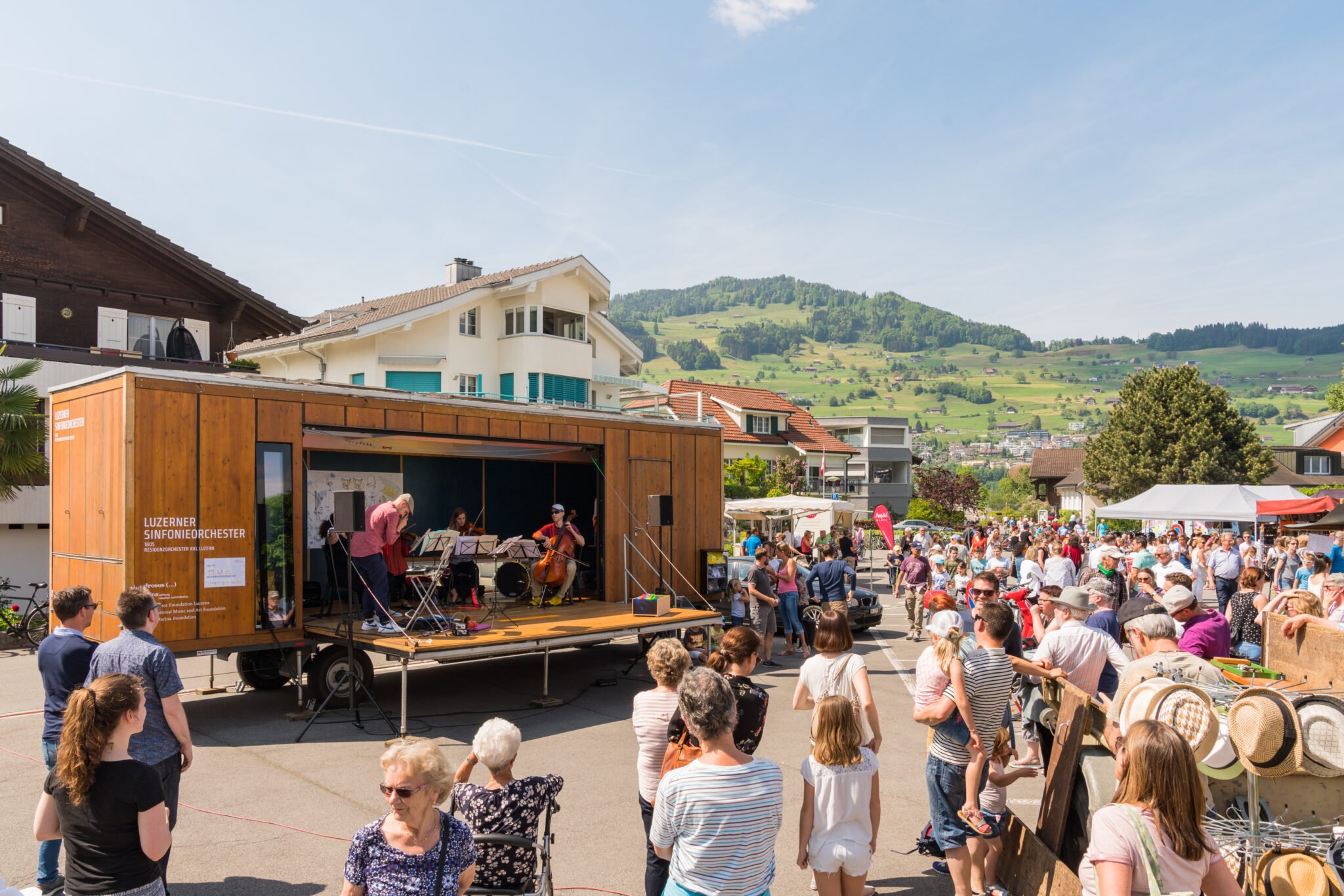 Workshop space and mobile stage
The Music Truck
On the road across Central Switzerland since 2014
Bringing music to the people
The Music Truck is the Luzerner Sinfonieorchester's mobile performance venue. Turning around the idea that an audience listens to an orchestra in a concert hall, here the orchestra sets out in turn to listen to the audience and to deepen the listening experience together.
When the tractor with the big wooden trailer and the inscription «Luzerner Sinfonieorchester» weaves its way through the traffic around Lucerne station, it makes for an amusing picture. The tractor stands out in the middle of the city. In the driver's cab sits our chauffeur from Doppleschwand and usually his little son too. The trailer itself also attracts attention. It doesn't look like one of the usual transporters used by large orchestras, but more like a house on wheels. It was built by the cartwright René Sarge – who himself lives in a mobile home in various places around the world – and his former "coachworks" in Wetzikon. The city of Lucerne is only a stopover on the Music Truck's tour. From there, it rolls on from community to community.
When the Music Truck stops at a school, a care home or a town square, curiosity builds amongst children and adults alike. What's in there? When they go inside, the visitors are surprised. The truck is empty! Hidden in the colourful drawers are musical household objects and small instruments. There is also technical equipment for amplified concerts or composition with electronic media. Above all, the truck offers room to express the ideas of each individual in music.
The Music Truck programme depends on the circumstances and participants at each location. In short workshops or projects lasting several days, children, teenagers and adults experiment with sounds from everyday life or their immediate environment and create new pieces of music. They improvise alongside musicians from the orchestra and perform joint workshop concerts on the truck's stage. At the beginning of a project week or music session, no one knows what the final result will be. What is certain, however, is that it will be surprising, new and unique!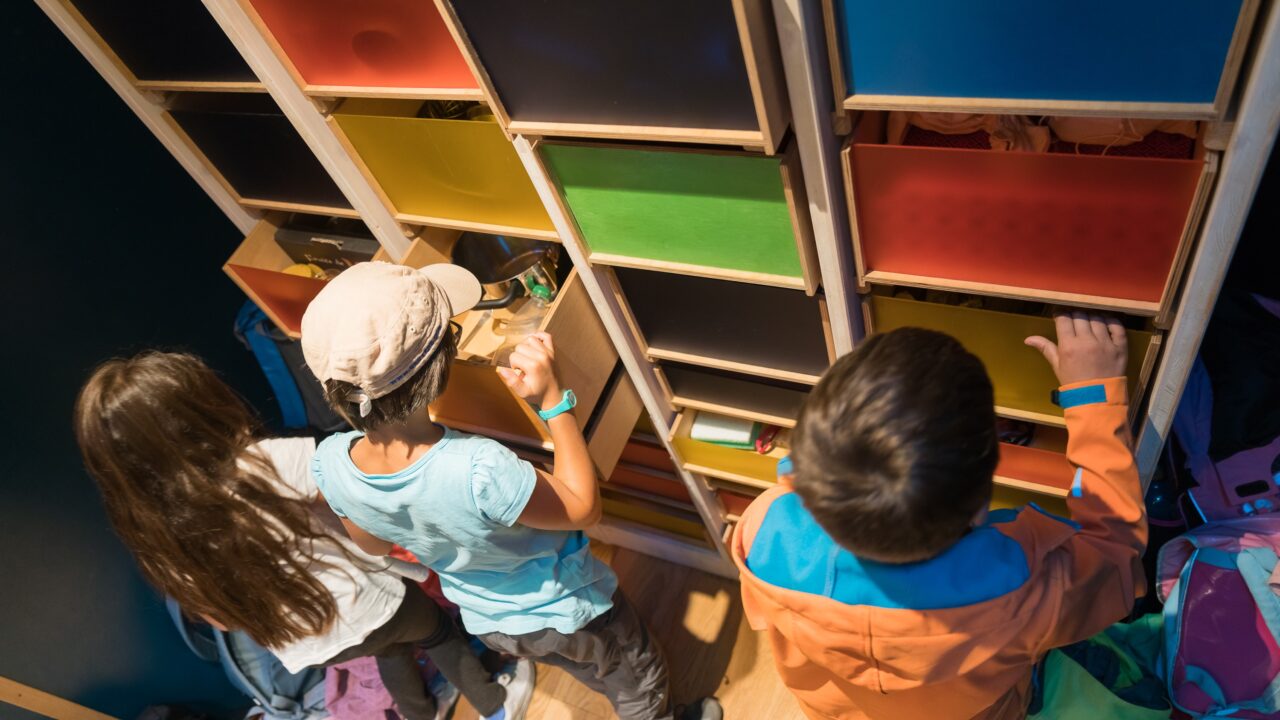 The next stops
In the warmer months of the year, the music van will be on the road visiting schools, social institutions and public spaces throughout Central Switzerland. The final concerts at many locations are open to the public – visitors are welcome!
Uri | 26th to 30th September 2022
Project week in cooperation with the music school Uri
Final concert on Friday 30th September, 3.30 pm
Lucerne, Theaterplatz | 20th November 2022
Short concerts every half hour as part of the children's culture festival "Kultissimo" by Pro Juventute
Sempach | 20th to 26th January 2023
Project week "Music & Theatre – The Future of the Earth"
Final performance tbd.
Dallenwil | 30th May to 3rd June 2023
Project week in cooperation with the music school and Primary School Dallenwil