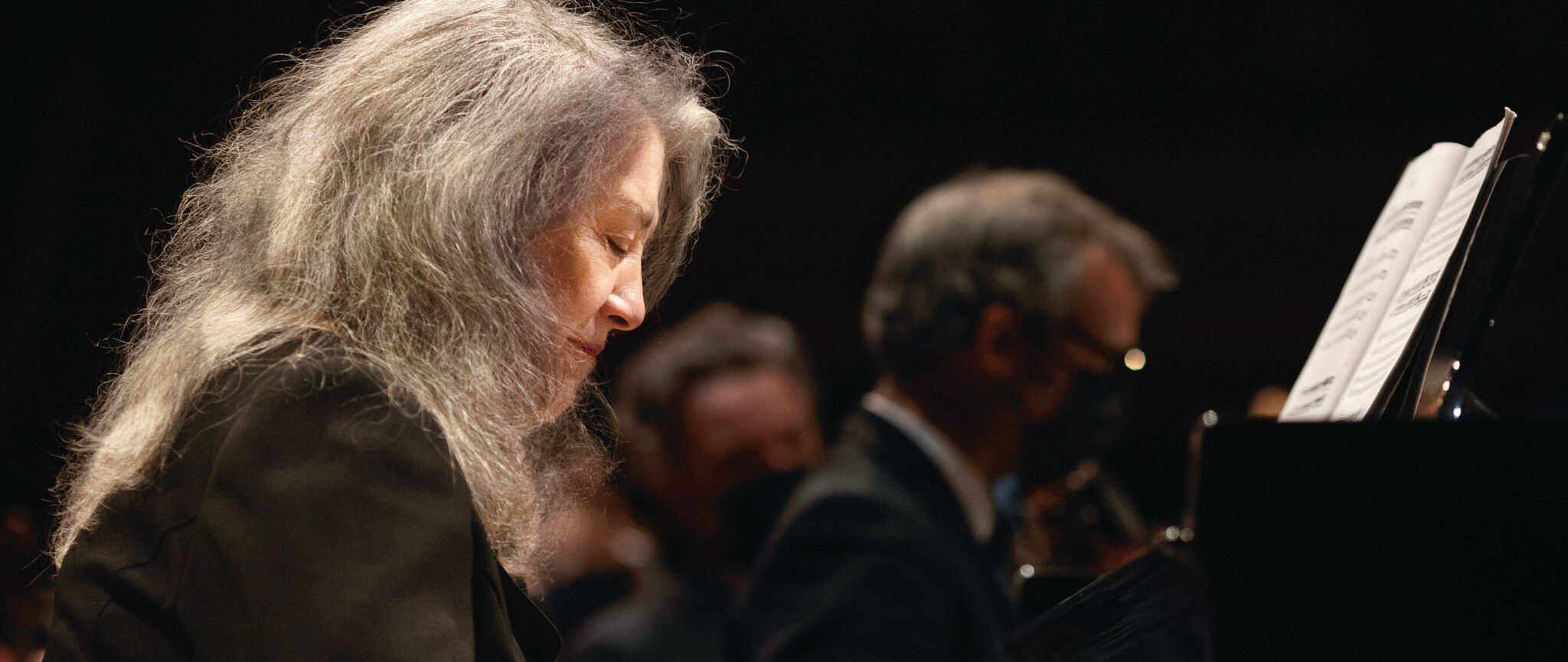 Carrying our music far beyond the borders
Visiting artists
In the photo: Martha Argerich
World class guests in Lucerne
Renowned soloists and ensembles enhance our programme and carry the orchestra's reputation far beyond our borders.
Welcome to the concert stage
Guest conductors of the very first order such as Thomas Dausgaard, Juanjo Mena and Charles Dutoit return to Lucerne, and it is with great pleasure that we welcome back our former chief conductor James Gaffigan.
World-class soloists such as Martha Argerich, Evgeny Kissin, Jean-Yves Thibaudet, Krystian Zimerman, Renée Fleming, Thomas Hampson and Gautier Capuçon grace our progranme this season. Anna Larsson, who sings «Das Lied von der Erde», is also eagerly awaited in Lucerne. There are plenty of new discoveries too. We will experience Yoav Levanon in his Lucerne debut with the rarely performed piano concerto by Ignacy Jan Paderewski and await with curiosity the fifth recipient of the Arthur Waser Soloist Prize.
The best and most interesting pianists of our time make a pilgrimage to Lucerne this February, and seat themselves at the concert grand at our new piano festival «Le piano symphonique». In October, Krystian Zimerman is the first of our string of pianistic pearls. Evgeny Kissin and the American star soprano Renée Fleming give their only Swiss performance in January, and Martha Argerich makes dreams come true in February.