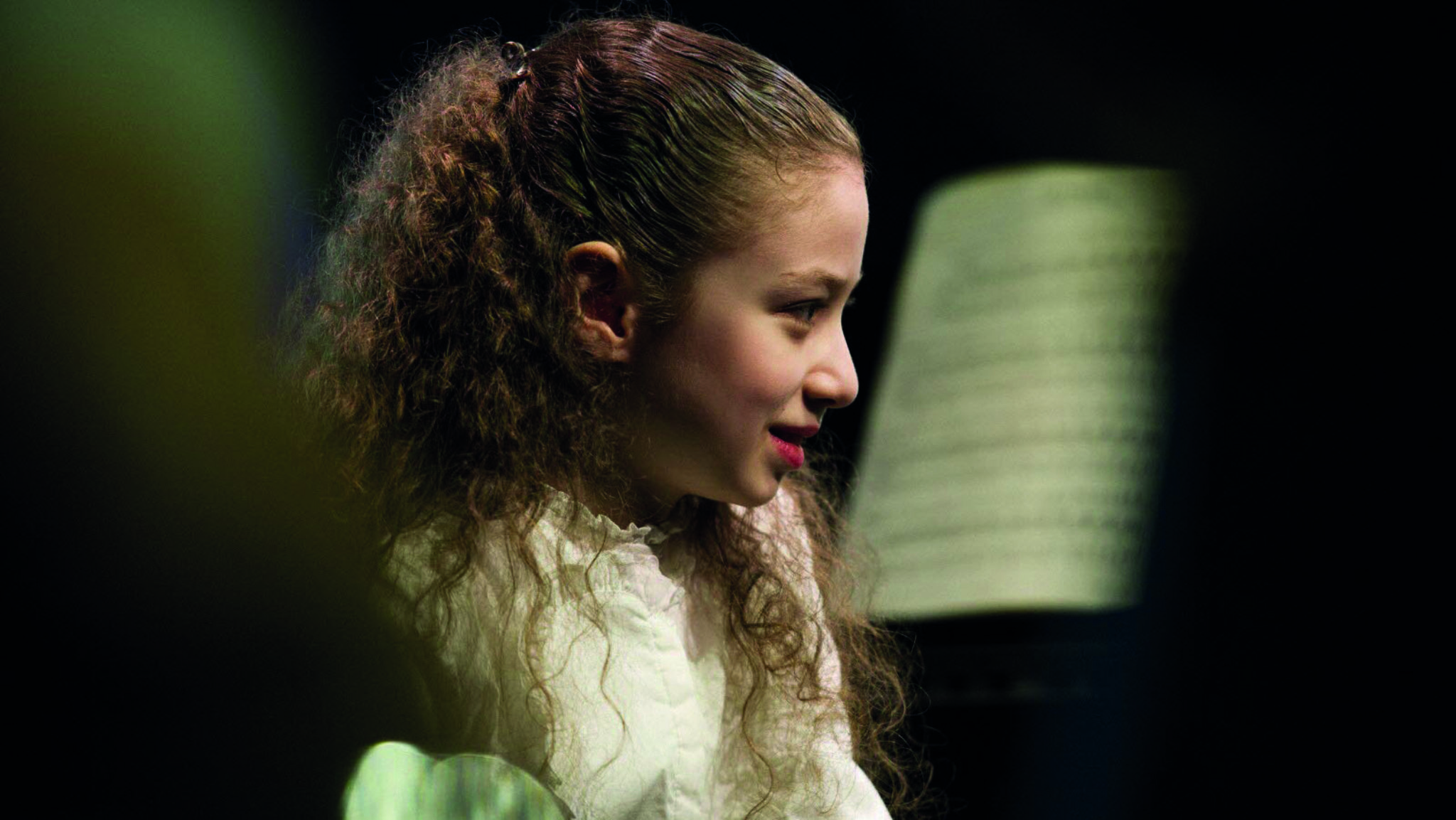 Piano
Arielle Beck
Lucerne Symphony Orchestra debut: January 19, 2024
born in 2009, was trained in Paris by Igor Lazko and Billy Eidi, after her years with Anne-Lise Gastaldi on the rue de Madrid. In London, she benefits from the Stephen Kovacevich's advice. Since 2022, the young pianist has been taught by Romano Pallottini.
Following her 2018 First Grand Prize at the International Young Chopin Competition in presided by Martha Argerich, she said: "There is a little French girl who is very remarkable, Arielle Beck. She plays magnificently, she is a very extraordinary person… A great sensitivity. A talent!" (Interview with Olivier Bellamy, Radio Classique, Nov. 2019).
Arielle is then the guest of festivals in France and abroad. At the age of 10, she made her official debut with orchestra at the Unesco in Paris, in Mozart's twelfth concerto. The following year, she performed Beethoven's first concerto with the Toulon Chamber Orchestra of Toulon.
In 2021, at the Salle Molière in Lyon, at the initiative of the Chopin Association, she played a Schubert-Schumann-Chopin program in the presence of Olivier Bellamy who, a year earlier, named her who, a year earlier, had named her in Classica as one of the "most beautiful new piano sprouts" (Sept. 2020). Composer at her own time, she was invited to the "Coups de coeur de Martha Argerich organized by Iddo Bar-Shaï in Chantilly, where Alain Lompech, through "the mystery of revelation", discovered a young musician "admirable in Chopin as in her
compositions, so sensitive and so full of authority" (Pianiste, Nov.-Dec. 2022).
In chamber music, Arielle Beck has collaborated with the violinists Olivier Charlier (Collège des Bernardins), Andrzej Krawiec, and the oboist David Walter (Concerts de Poche). The Opole Philharmonic Orchestra (Poland), invited him to give the first concerto concerto in October 2022. In the fall of 2023, it is with the Philharmonic of Bacau (Romania), she will perform Schumann's concerto, opus 54. If the romantic period period, her repertoire extends from the Baroque to modern music, including numerous chamber and including numerous chamber music pieces and concertos.