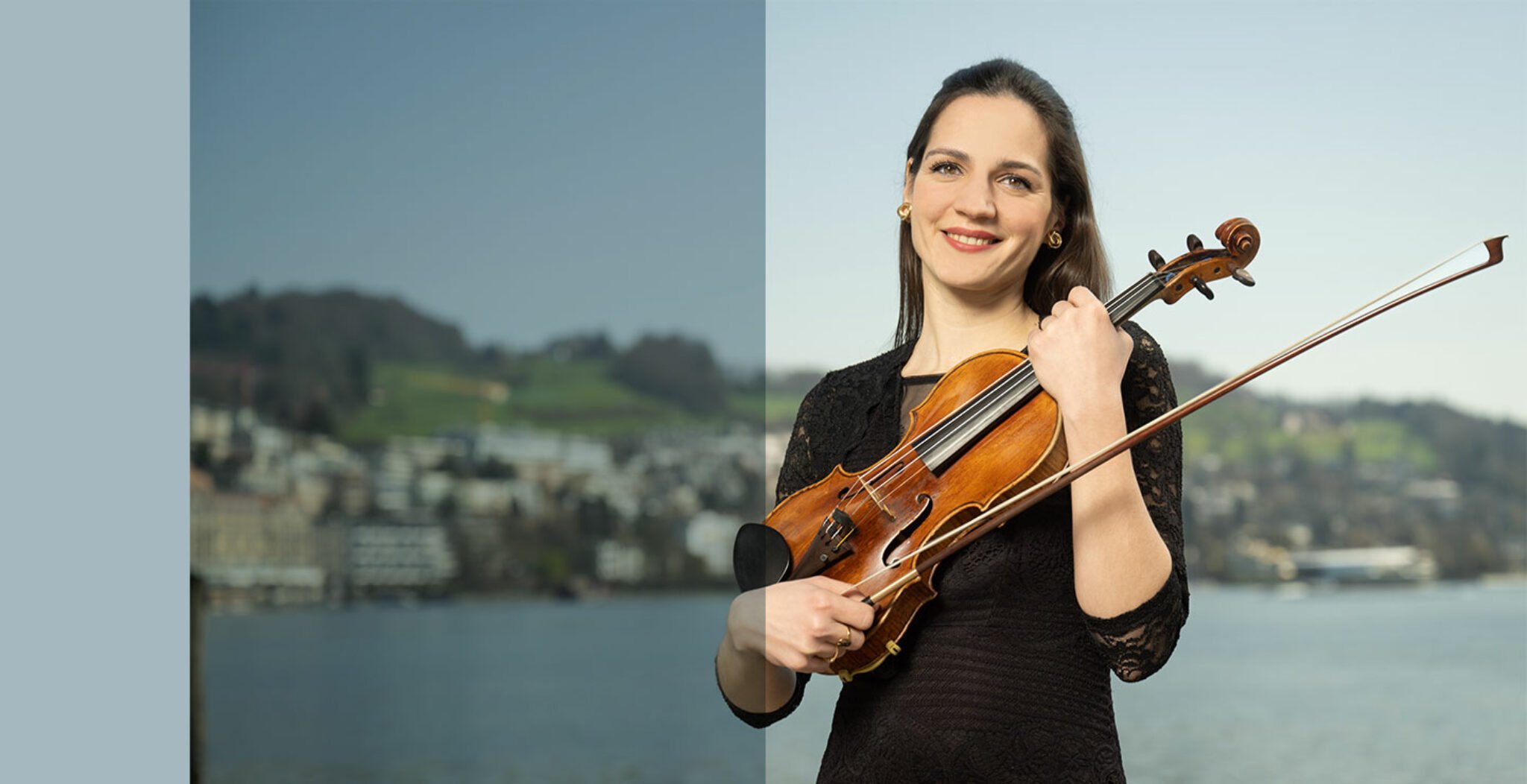 stv. Solo 2. Violine
Eurydice Vernay
Eurydice Vernay was born in Geneva and received her first violin lessons at the age of five. She studied with Tibor Varga and Lihay Bendayan in Sion, Zakhar Bron in Madrid, Boris Kushnir in Vienna and Aaron Rosand in New York.
Eurydice is a graduate of the Geneva (Master's Degree in Orchestra with Mihaela Martin) and Basel (Master's Degree in Soloist with Rainer Schmidt) Conservatories of Music and a laureate of several national and international competitions for violin and chamber music; she has participated in master classes in Europe, Israel and the USA with musicians such as Shmuel Ashkenazi, Ana Chumachenko, Igor Oistrakh, Ivry Gitlis, Hato Beyerle, Eric Höbarth and others.
Before winning a position with the Lucerne Symphony Orchestra as deputy principal 2nd violin in September 2022, she was a permanent member of the Biel Solothurn Symphony Orchestra, the Orchestre de la Suisse Romande, the Orchestre national d'Île de France and a temporary member of the Tonhalle Orchestra Zurich.
She also studied baroque violin and viola with Amandine Beyer at the Schola Cantorum Basiliensis. She plays regularly in baroque ensembles such as Concert Spirituel or Gabetta Consort and continues to perfect herself as a soloist, chamber and orchestral musician in a repertoire ranging from the 17th to the 21st century.