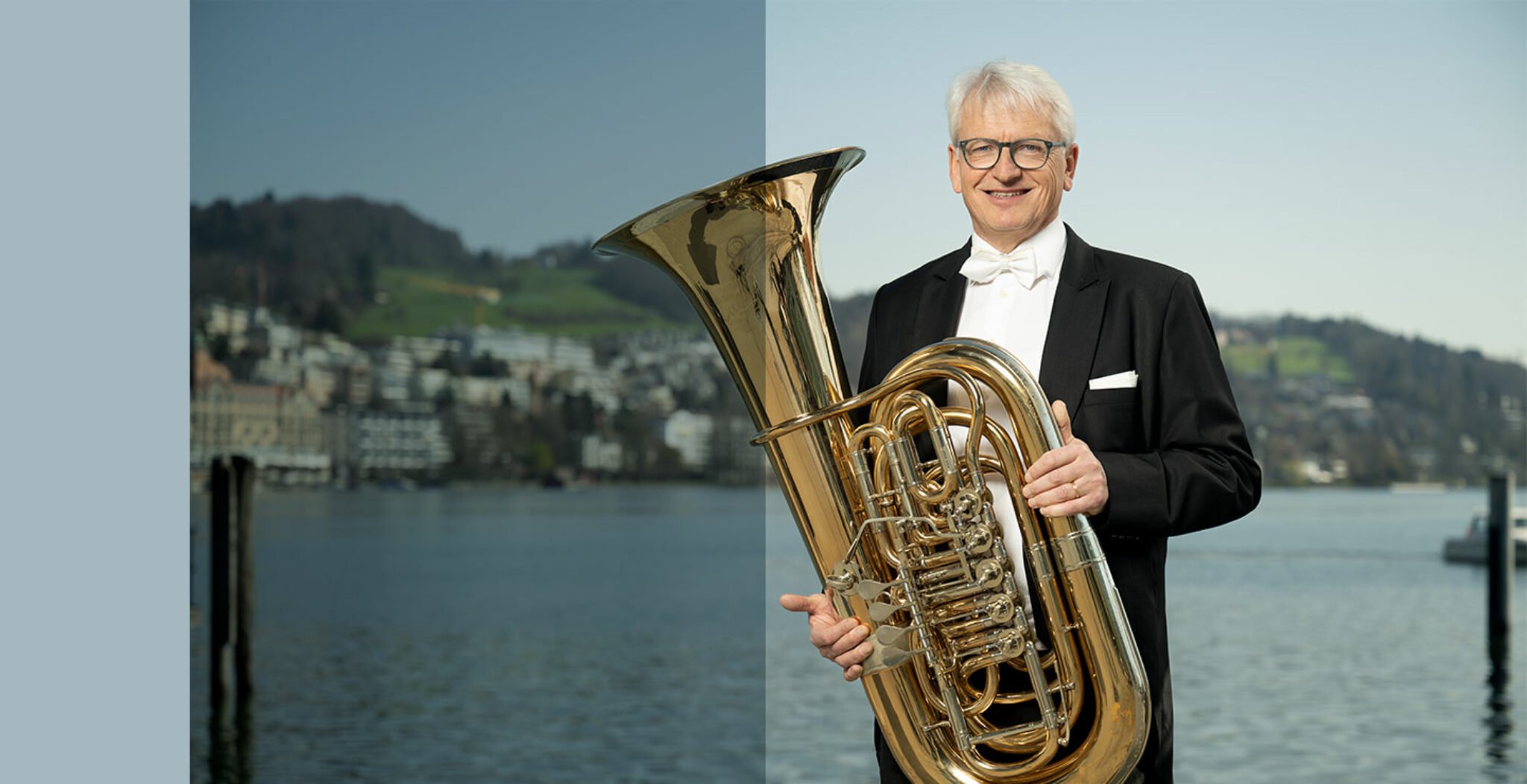 Principal tuba
Hans Duss
Member since 1999
Born in Escholzmatt, Lucerne, Hans Duss studied wind band conducting part time with Albert Benz at the Lucerne School of Music. Further studies took him to Rex Martin and Arnold Jacobs in Chicago.
He graduated in principal study tuba from Lucerne School of Music with Simon Styles and participated in various masterclasses with Stuart Roebuck, James Gourlay, Roger Bobo, Sam Pilafian and Gene Pokorny. Since 1986 he has directed various brass ensembles. Hans Duss has given numerous performances in Switzerland, Spain, Italy, Germany, Hungary, the USA and England with the award-winning Philharmonic Brass Lucerne, with whom he has also made five CD recordings. He has been teaching at the Lucerne School of Music since 1995. In 1997 he was the soloist in the Tuba Concerto by R. V. Williams with the Luzerner Sinfonieorchester under Jonathan Nott. He gave his Lucerne Festival debut with György Kurtag's Hölderlin Songs Op. 35.
Hans Duss is treasurer for the Luzerner Sinfonieorchester in the Lucerne section of the Swiss Music Association, SMV.