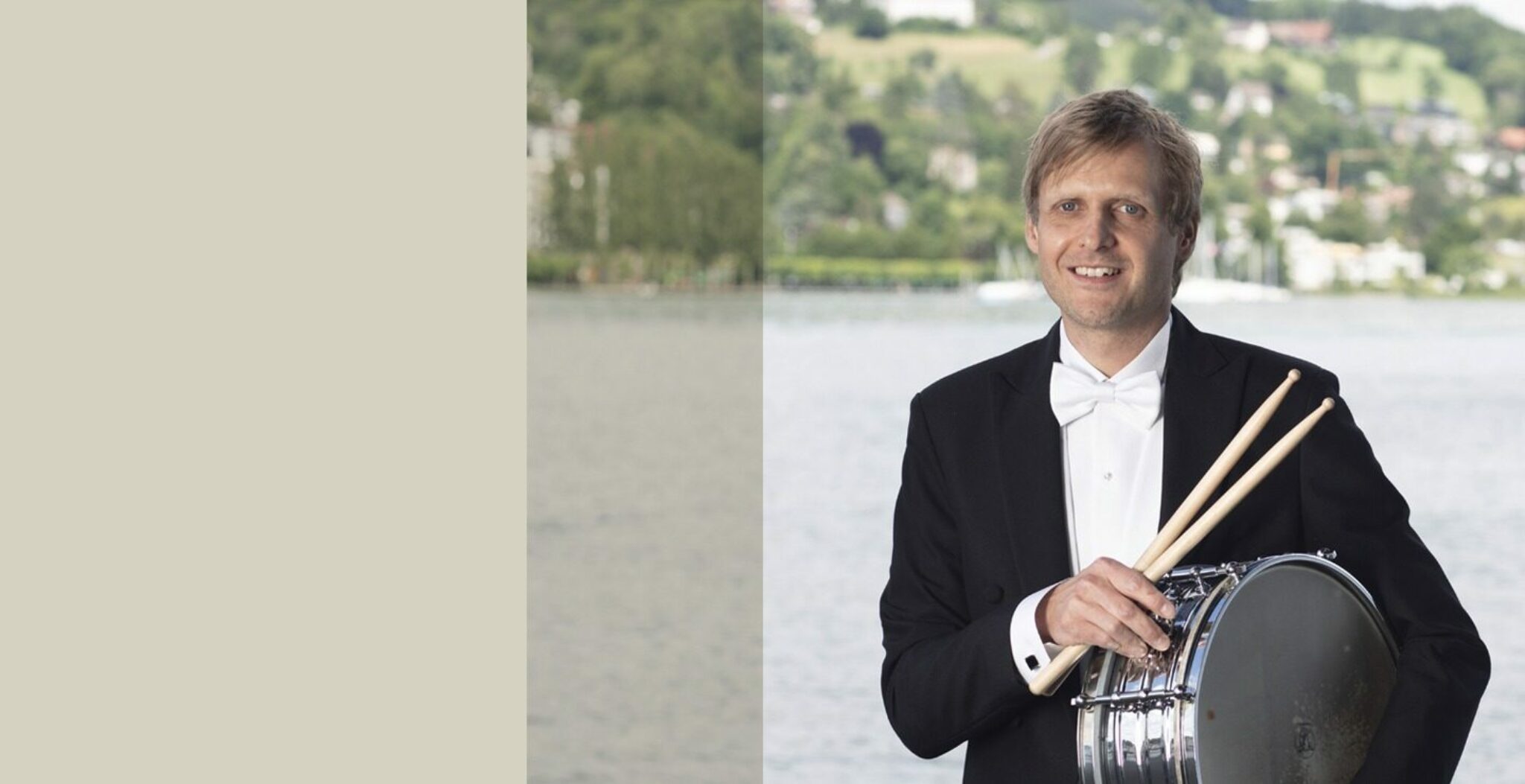 Principal percussion
Marco Kurmann
Member since 2019
Marco Kurmann grew up in Ettiswil. The love of drumming is very much in his blood, his uncle also being a professional drummer.
Marco Kurmann studied classical percussion at the Lucerne School of Music with Erwin Bucher and Raphael Christen, achieving a teaching qualification with the highest grade, and winning a scholarship from the Maria and Walter Strebi-Erni Foundation. He was fortunate to study drum set with Norbert Pfammatter and Dominik Burkhalter. From 2006-2008 he studied at Zurich University of the Arts with Horst Hofmann and Rainer Seegers, gaining an Orchestral Diploma with distinction.
Marco Kurmann is a member of the 21st Century Orchestra and CRUSMA Percussion Duo. He teaches drum set and classical percussion at the City of Lucerne Music School. In 2000 he won the Swiss Classical Music Champion title at the Swiss Percussion Competition in Altishofen. In 2005 he was awarded the foundation prize by the Friedl Wald Foundation, Basel. In 2005 and 2007 Marco Kurmann performed as a soloist at the Lucerne Festival.