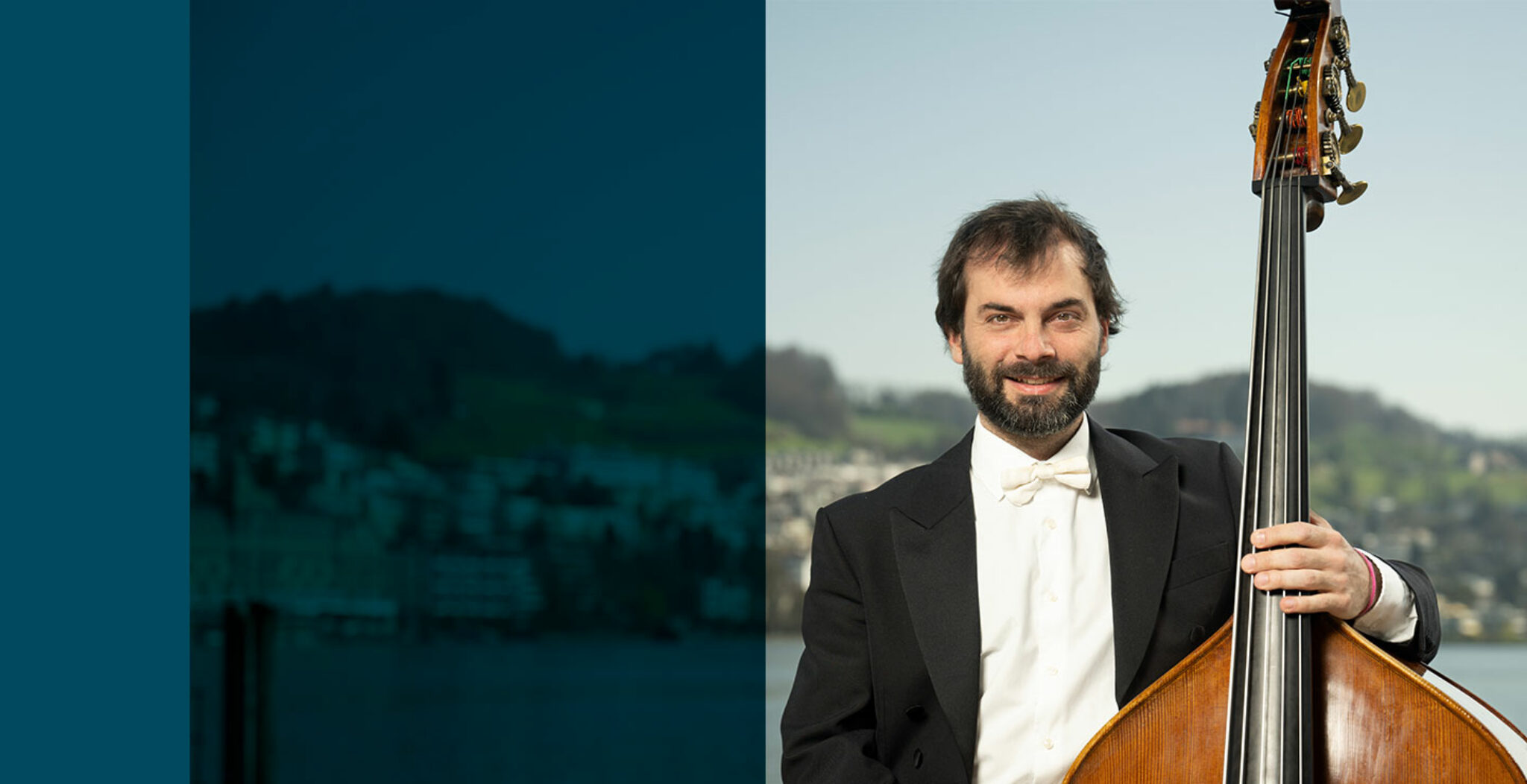 Double bass
Nikola Major
Member since 2014
Nikola Major has been playing the deepest of all string instruments since the age of eight. His teachers include Philippe Schnepp and Ruslan Lutsyk in Basel, Bern and Zurich, and Philipp Stubenrauch at the University of Music and Performing Arts in Munich.
While still a student, he began his orchestral career with the two-year orchestral academy at Zurich Opera House. Since then, he has toured with various orchestras around the world and has been a permanent member of the Luzerner Sinfonieorchester since 2014.
In addition to his work in the orchestra, Nikola Major plays a wide range of chamber music with artists including the Gémeaux Quartet, Andrea Lieberknecht and Hariolf Schlichtig.