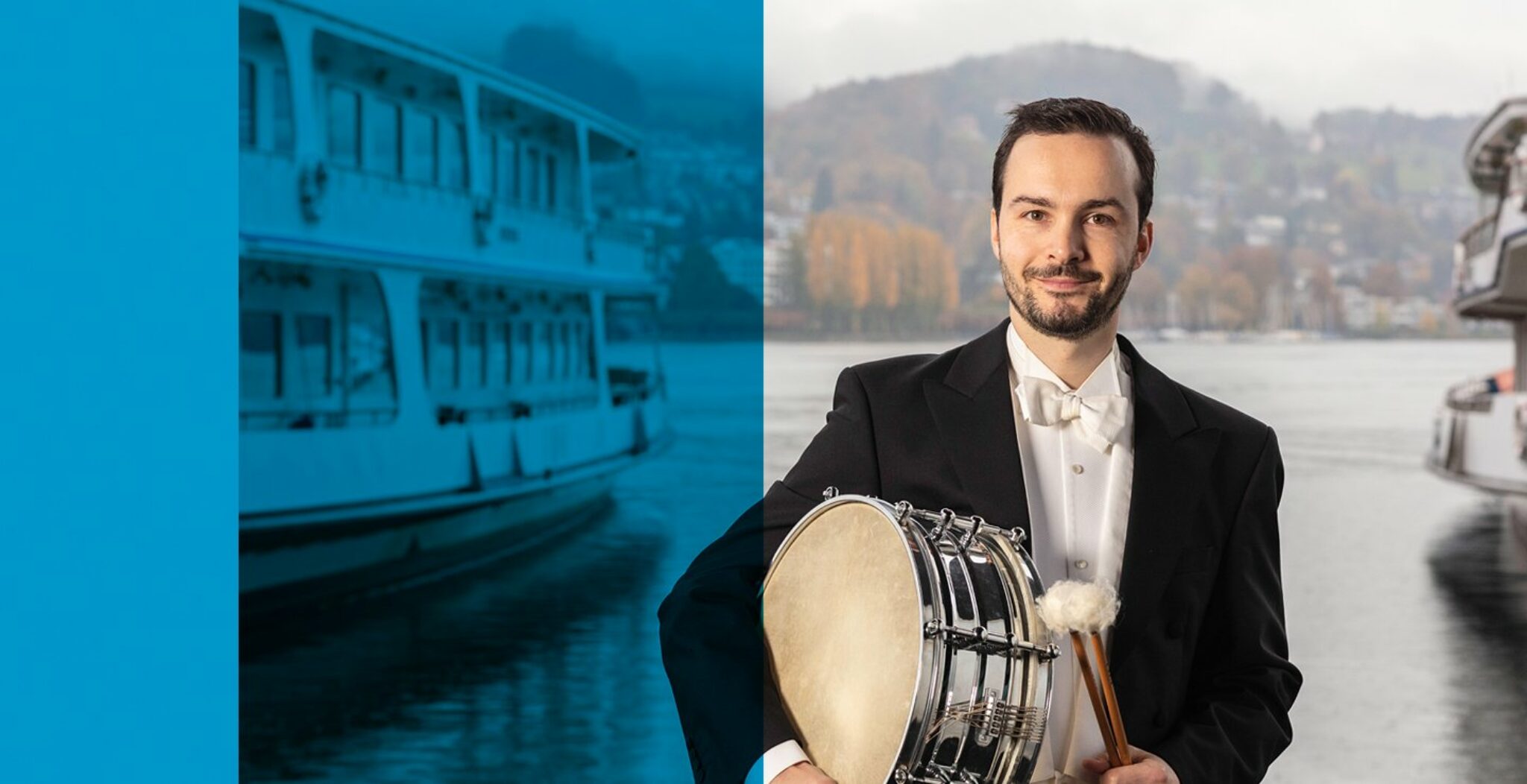 Principal percussion / timpani
Ramon Kündig
Member since 2019
Ramon Kündig was born and brought up in Schwyz. Much to the alarm of his neighbours, he discovered his enthusiasm for creating various sounds and noises at an early age. In his first drum lessons, he learned to focus this energy and transform it into music.
From 2003 Ramon Kündig studied classical percussion with Erwin Bucher and Raphael Christen at the Lucerne School of Music, graduating in 2007 with a distinction in his Teaching Diploma. Ramon Kündig continued his studies at Zurich University of the Arts (ZHdK) with Horst Hofmann and Rainer Seegers, gaining a Master of Arts in Music Performance, also with distinction. In 2010/2011 he studied at the University of Music Trossingen (Germany) with Franz Lang.
An important and enriching experience during his studies were the many years he spent in the Swiss Youth Symphony Orchestra, SJSO. Participation in competitions yielded first prizes at the Altishofen Swiss Drummer and Percussionist Competition and the Central Switzerland Youth Competition in Classical Music.
Before joining the Luzerner Sinfonieorchester, Ramon Kündig was principal timpanist of Argovia Philharmonic from 2014-2019. He is also a member of the 21st Century Orchestra and a regular guest with Philharmonia Zurich, Zug Sinfonietta, Musikkollegium Winterthur and Camerata Musica Lucerne, among others. He has served as a jury expert for various competitions and teaches percussion in Schwyz and Brunnen.
In addition to his work as a percussionist, Ramon Kündig composes and produces music for various projects, for example the Swiss feature film, "Tyfelstei" (2014).