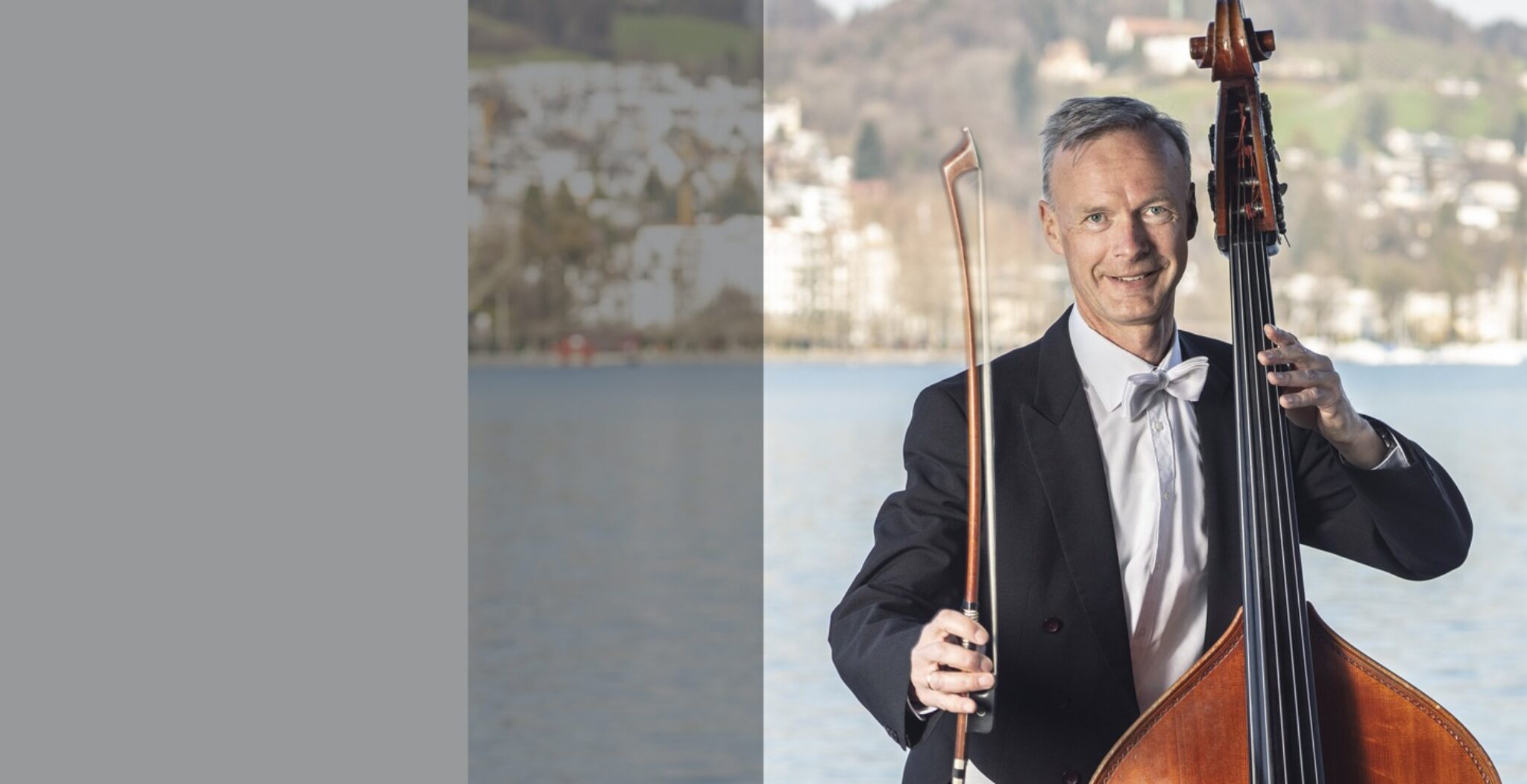 Double bass
Stephan Rohr
Member since 1989
Stephan Rohr received his first cello lessons at the age of eight. Aged 19 he changed to the double bass, and after two years of lessons began his double bass studies at the Basel Academy of Music, graduating after four years with a Teaching Diploma.
After several temporary engagements in various orchestras, including the Zurich Opera Orchestra and the Basel Symphony Orchestra, he took up the position of tutti double bass player in the Luzerner Sinfonieorchester in 1989.
Next to his work as a musician, Stephan Rohr likes to be in his garden and do photography.