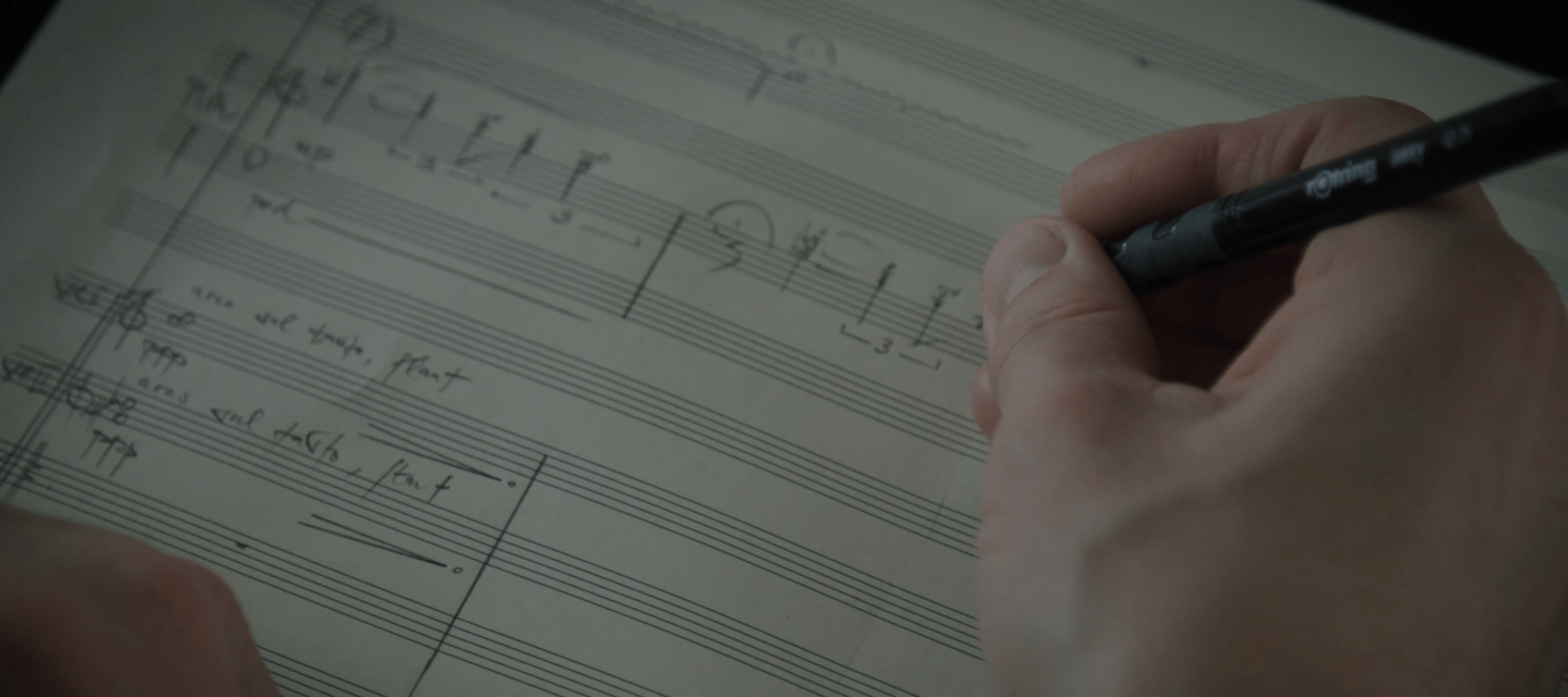 Andrea Scartazzini – Wunde(r)
World premiere April 5, 2023
Andrea Lorenzo Scartazzini / Wunde(r) composition commission and his concern for music education.
Andrea Lorenzo Scartazzini comes from Basel and completed his studies in German and Italian at the University of Basel. Already in those years he decided to take up composition studies with Rudolf Kelterborn in Basel, which he later continued with Wolfgang Rihm at the Hochschule für Musik in Karlsruhe. In 1999/2000 he completed an additional semester of study at the Royal Academy of Music in London.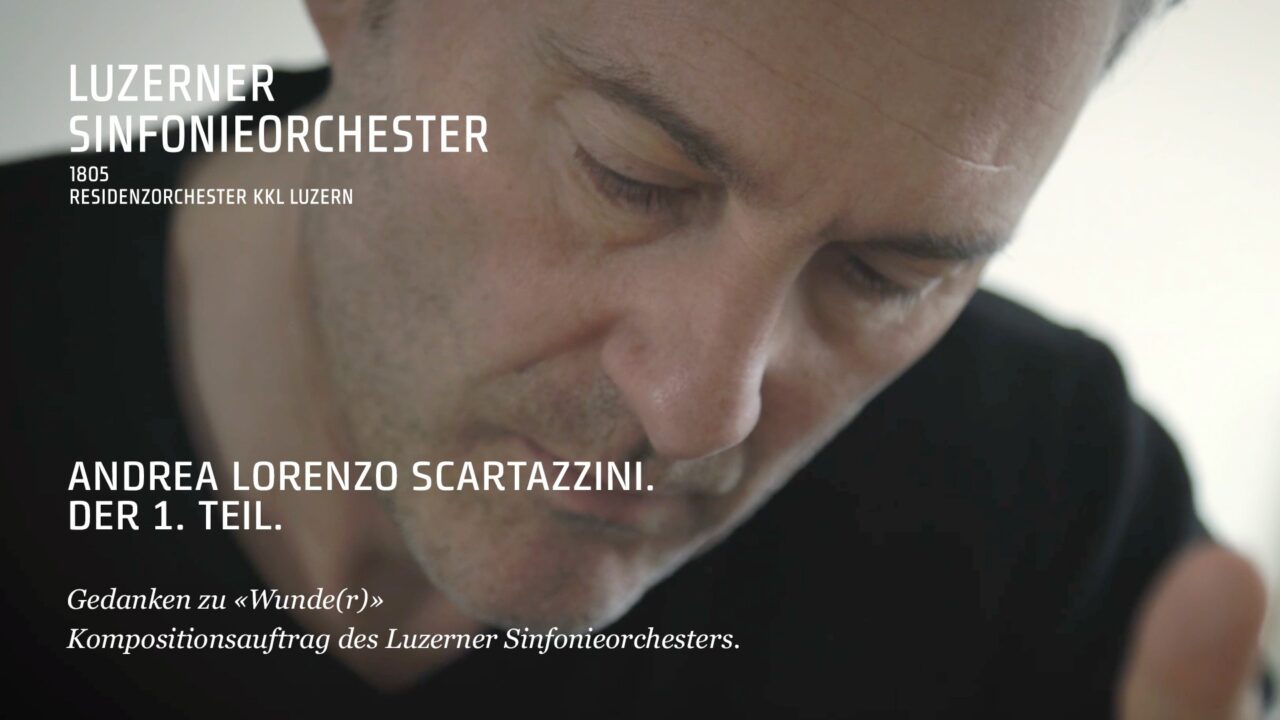 Scartazzini has received several awards: in 2004 as Composer in Residence at the University of Witten/Herdecke, in 2011 and 2018 with residency invitations from the Swatch Art Peace Hotel in Shanghai, and in 2012/13 as a fellow of the international artists' house Villa Concordia in Bamberg. Scartazzini has also received the Ernst von Siemens Foundation Study Prize, the Jakob Burckhardt Prize of the Goethe Foundation Basel, and the Alexander Clavel Foundation Sponsorship Prize, among others. His works are performed at important festivals: the Salzburg Easter Festival, the Lucerne Festival, the International Summer Courses for New Music in Darmstadt or at the "Prague Premieres".
A significant position in his compositional work is occupied by operas: "Edward II" (Deutsche Oper Berlin 2017), "Der Sandmann" after E.T.A. Hoffmann (Oper Frankfurt 2016, Theater Basel 2012) and "Wut" (Theater Bern 2010, Theater Erfurt 2006). Since fall 2018, Scartazzini has been working with the Jena Philharmonic Orchestra as Composer in Residence. The project consists of a cycle of symphonic works centered around Gustav Mahler, in which he composes a separate orchestral work for each of Mahler's ten symphonies. So far, "Torso" (2018), "Epitaph" (2019), "Spiriti" (2019), "Incantesimo" (2020), and "Einklang" (2021) have been created.
"Wunde(r) for Orchestra"
Work and text by Andrea Scartazzini
Wound (Wunde). Wonder (Wunder). The two words invite associations that could not be more opposite. The wound evokes pain, injury and illness, the miracle conjures up images of unexpected serendipity.
One does not usually think of these words together, but on rare occasions, when the sick miraculously recover or saints miraculously manifest stigmata – Christ's wounds on their hands and feet – a connection is made.
Joseph Roth's famous novel "Job" tells the story of the simple, God-fearing Torah teacher Mendel Singer from Eastern Galicia, who, after numerous blows of fate, turns away from God completely embittered, only to experience a great miracle at the end of his life that reconciles him: "Mendel fell asleep. And he rested from the heaviness of happiness and the greatness of miracles."
This story has accompanied me for many years and inspired my orchestral composition. The piece is divided into three sections that flow into each other. The first part is a funeral music, chamber-musical, melancholic, introverted; the second part is an agitato, as wild as the biblical, wounding plagues; the third part, on the other hand, is calm; here the material of the funeral music is used again, but transformed in expression into peace and security.