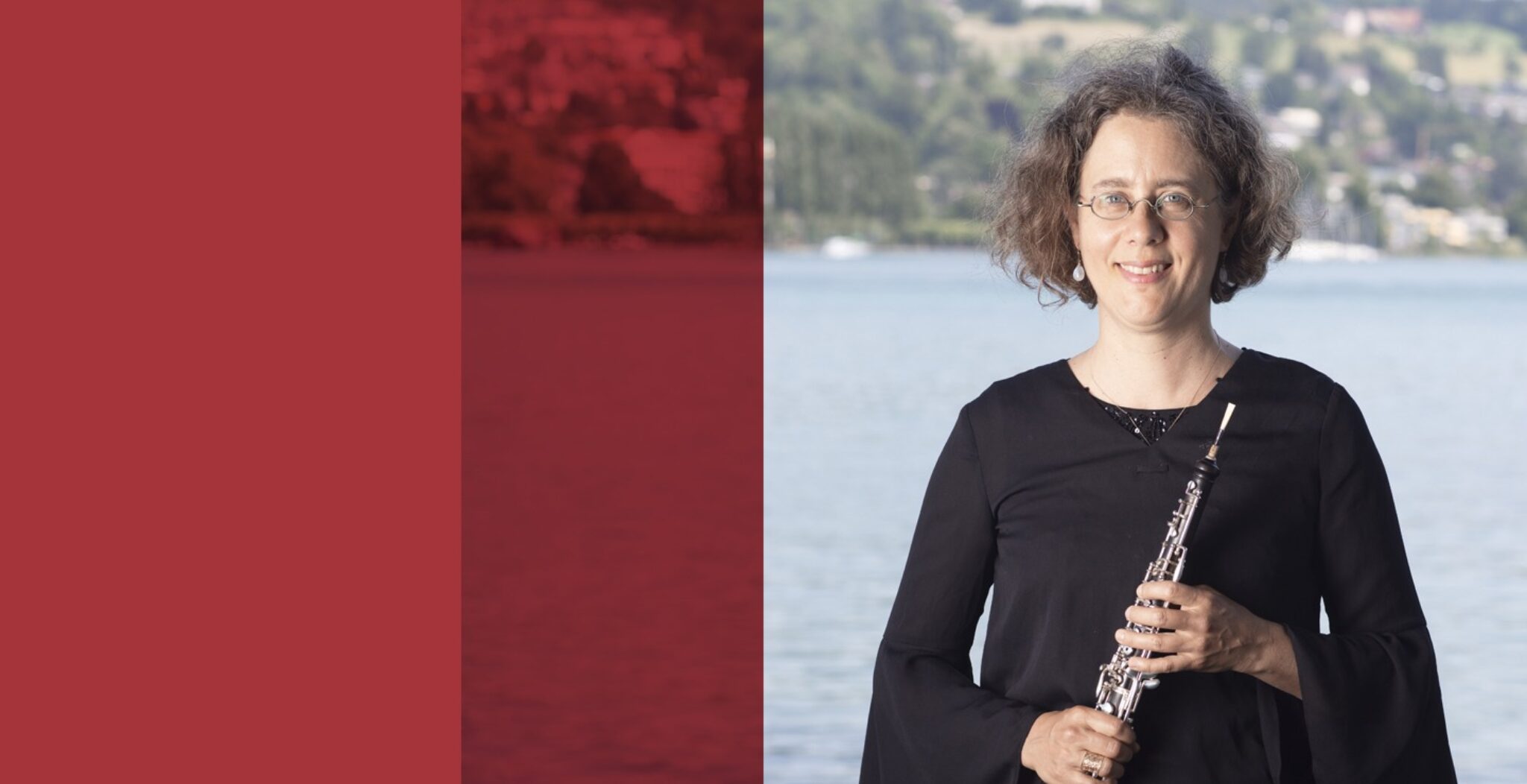 Solo Oboe
Andrea Bischoff
Member since 1997
Andrea Bischoff appreciates the agility of small formations as much as playing in a large symphony orchestra.
Andrea Bischoff grew up in Rehetobel, Switzerland, and received her first oboe lessons from Manoutcher Sahbai. After graduating from high school, she studied in Zurich with Louise Pellerin (teaching and orchestra diploma) and in Freiburg i.Br. with Heinz Holliger (concert and soloist diploma). Since 1997 she has been principal oboist of the Lucerne Symphony Orchestra. She is passionate about playing in a large symphony orchestra, but also loves the clarity and agility of a smaller ensemble. She regularly plays in various chamber orchestras such as the Camerata Zurich or the Camerata Salzburg. As a chamber musician, she has many years of concert activity with, among others, the Heinz Holliger Trio, the Trio5 (trio d'anches) and Wolfgang Sieber (organ).
In 2021 Andrea Bischoff recorded two CDs, one with the "Heinz Holliger Trio" and a double album with Wolfgang Sieber. She has performed as a soloist with various orchestras and also enthusiastically engages in playing on historical instruments.
andreabischoff.ch