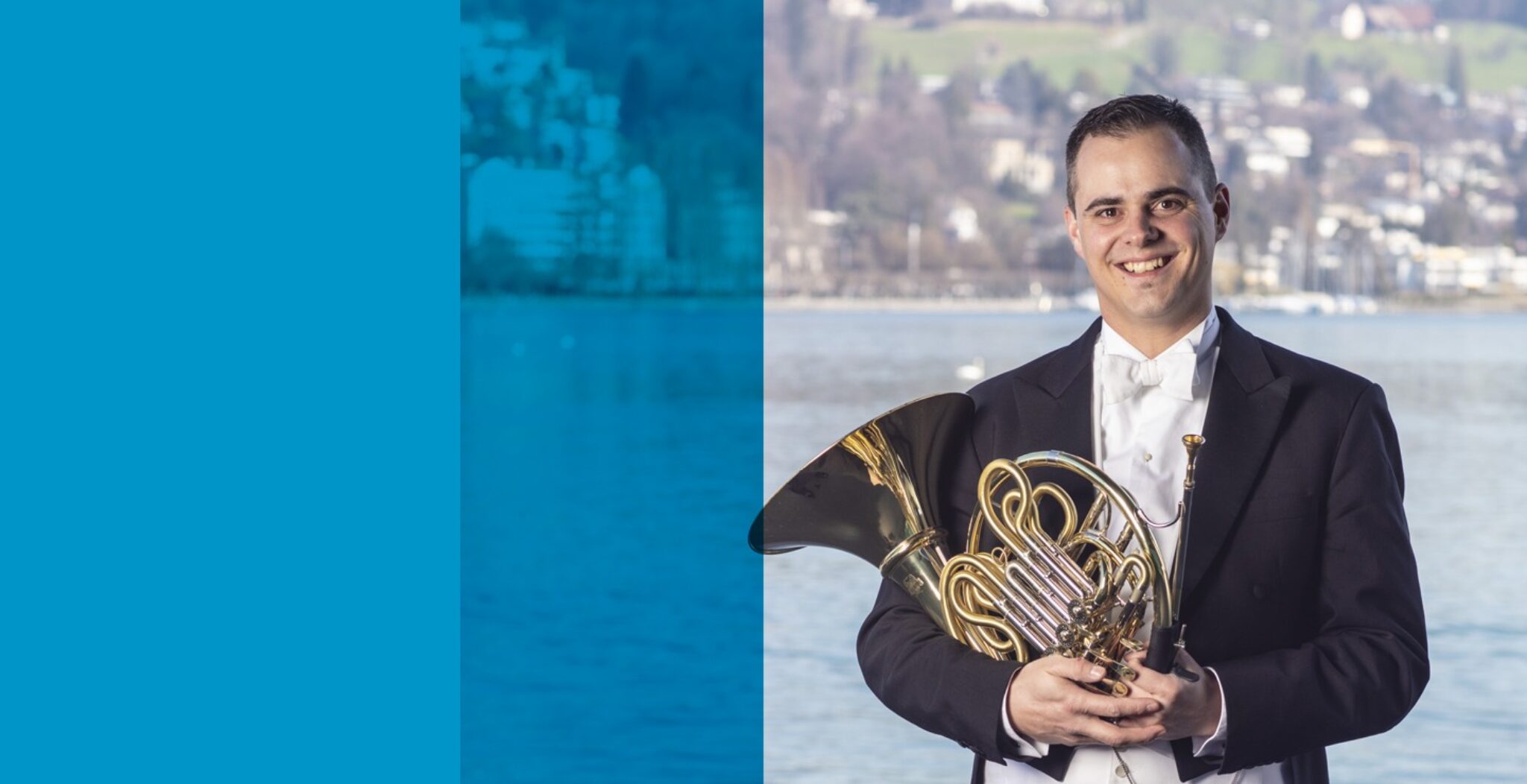 Principal horn
Florian Abächerli
Member since 2005
Florian Abächerli received his first horn lessons at the age of nine. After training as a helicopter and CNC mechanic, he studied horn at the Lucerne School of Music with Lukas Christinat, graduating "cum laude" in his Teaching, Orchestral and Concert diplomas.
This was followed by studies at Zurich University of the Arts with Radovan Vlatković and Mischa Greull where he gained a "Master in Specialized Music Performance – Soloist". He also studied natural horn with Thomas Müller at the Schola Cantorum Basiliensis. As a sought-after horn player, he often plays in the Tonhalle Orchestra Zurich, the Lucerne Festival Orchestra and in various chamber music ensembles. As a soloist, he has performed with the Luzerner Sinfonieorchester, the Philharmonie Baden-Baden, Musikkollegium Winterthur and the Festival Orchestra of the International Horn Festival, among others.
He has been awarded prizes by the Friedl Wald Foundation, the Burkhalter Foundation, first prize in the Swiss Youth Music Competition and the City of Lucerne Mozart Prize. Since 2008 he has served on the audition committee of the Luzerner Sinfonieorchester.
Florian Abächerli spends his free time with his family. He can often be found outdoors observing and photographing wildlife, playing sports, or out and about with his model aircraft.