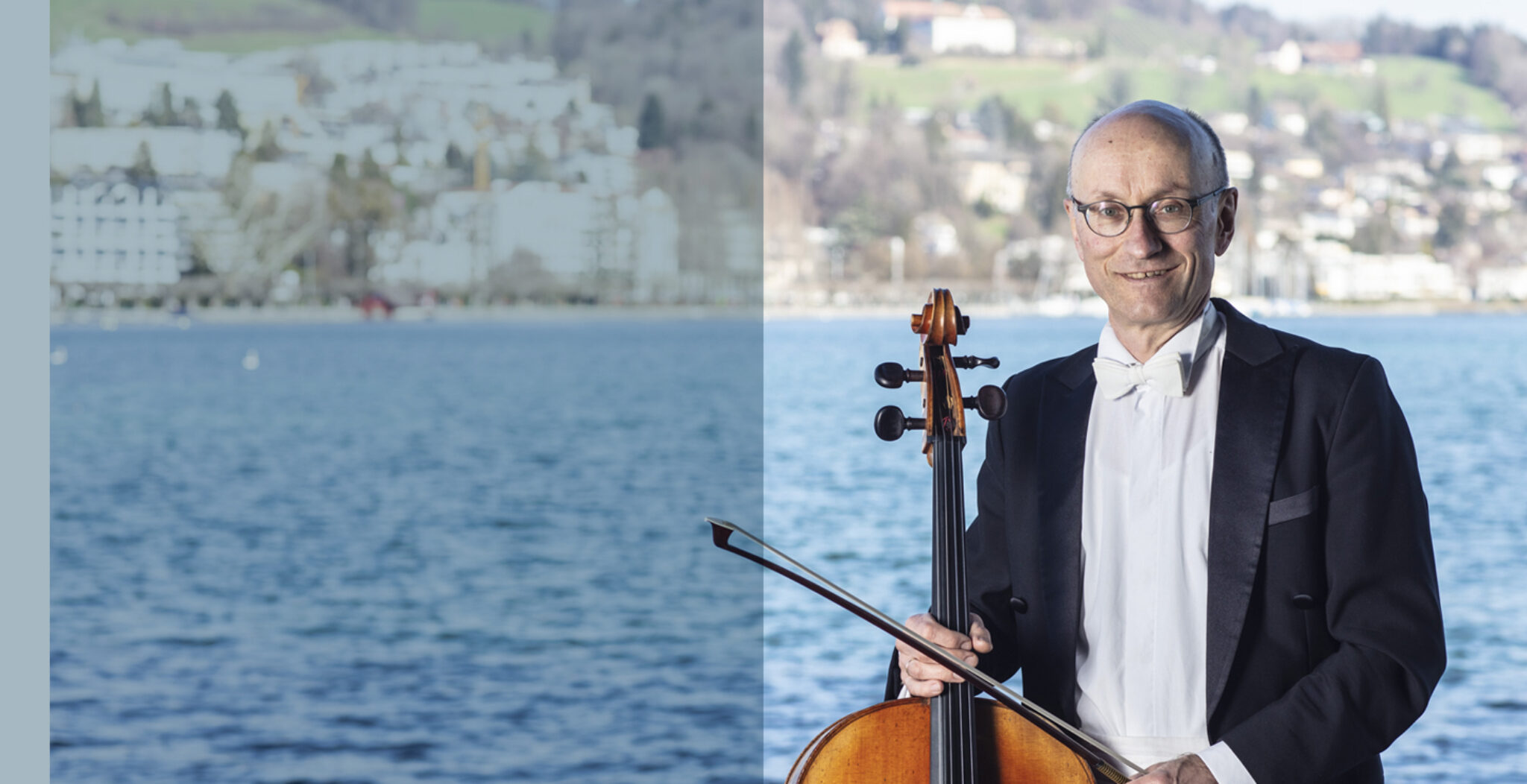 Violoncello
Gregor Albrecht
Member since 1990
Gregor Albrecht grew up in Brunnen and obtained his school qualifications from the Kantonsschule Kollegium Schwyz. He then began his music studies at the Konservatorium Luzern, where his main teachers were Stanislav Apolin and Marek Jerie. After gaining a Teaching Diploma, he continued his studies with William Pleeth in London.
As a student he was a member of the Leewasser String Quartet, attending chamber music courses with the Melos, Alban Berg and Smetana Quartets, among others. Later he was cellist of the Sonnenberg Quartet and is currently a member of the Sonnenberg Ensemble.
Further appearances with other ensembles and chamber orchestras include the Kammermusiker Zürich, Festival Strings Lucerne and the Orchestra of the Royal Opera House Covent Garden. In 2002 he played in the orchestra of the Sydney Opera House for four months as part of an exchange project. In addition to these engagements, Gregor Albrecht also teaches, and plays in the baroque ensemble La Gioconda.