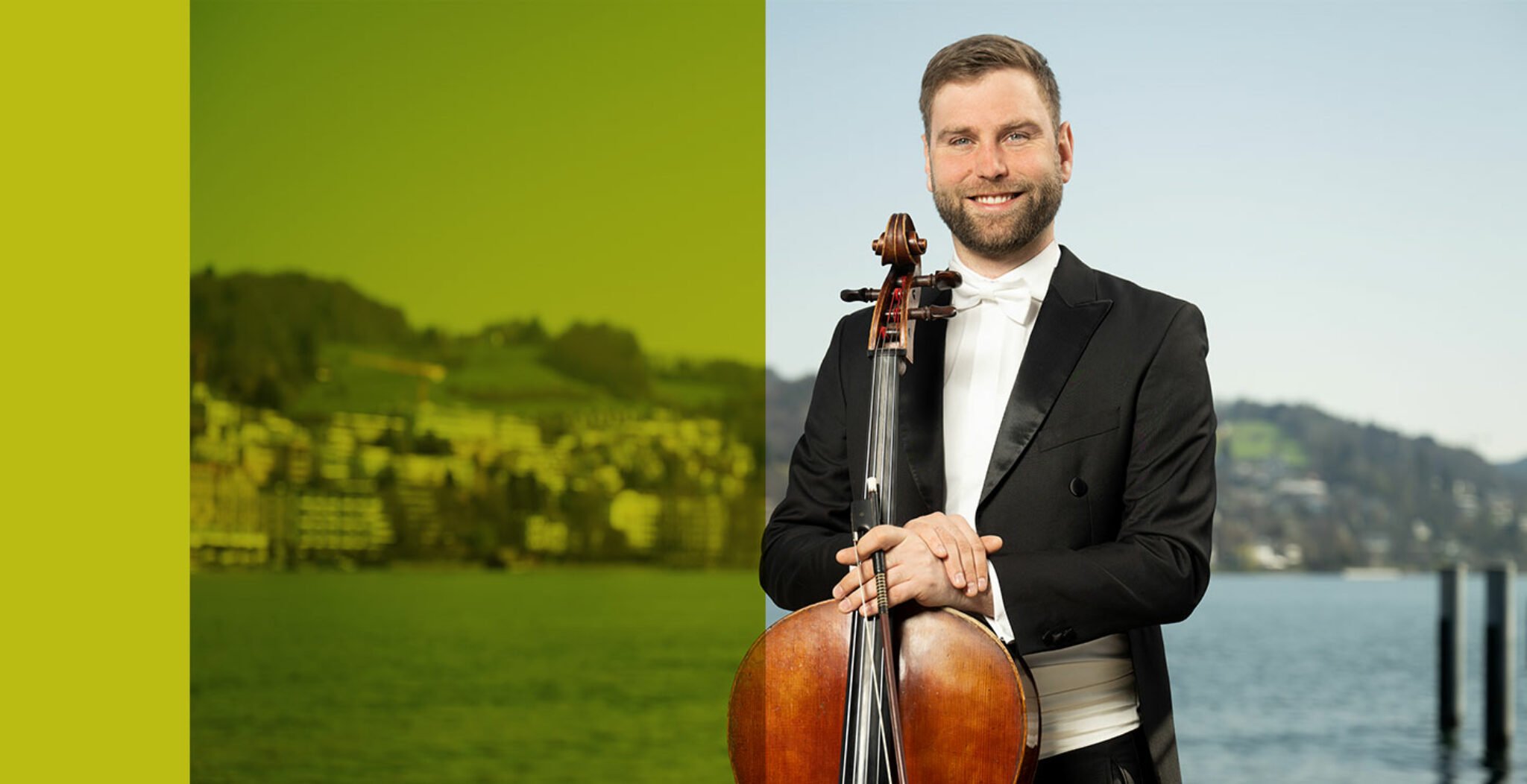 Violoncello
Joachim Müller-Crepon
Member since 2022
Joachim Müller-Crépon born 1988, hailing from Zurich. He studied with Prof. Thomas Grossenbacher, Cobus Swanepoel and finished at the Zurich University oft he Arts with a Bachelor degree under Prof. Roel Dieltiens. After having completed his studies from 2009-2012 at the Stellenbosch University (South Africa), he was accepted into the class of Thomas Demenga at the Basel Academy of Music and finished his studies with a Masters degree in solo performance with distinction.
Since 2014 he acts as principal cellist at the 21st Century Symphony Orchestra in Lucerne. He regularly plays in various ensembles and orchestras such as the Philharmonia Zurich (Opera Zurich), the Lucerne Symphony Orchestra, Lucerne Festival Strings and in the position of a solo cello in the Camerata Zurich, the Camerata Schweiz and the Zuger Sinfonietta.
Engagements as soloist led him to collaborations with a.o. the Basel Symphony Orchestra, the Argovia Philharmonic and the Kwa-Zulu-Natal Philharmonic Orchestra (Durban, SA). He is a frequent guest as chambermusician and coach at festivals like the DAVOS FESTIVAL for young artists and the Gstaad Menuhin Festival Academy and is seen in concert halls around Europe, China, Cuba and South Africa.
During his study years he got awarded twice with the price of the "Kiefer-Hablitzel" foundation and was endorsed by the Migros cultural percent. In 2016 he won the competition of the Jmanuel und Evamaria Schenk-foundation.
Since 2016 he holds a position as teacher at the Conservatory of Bern and since 2022 he holds a position in the Luzerner Sinfonieorchester.