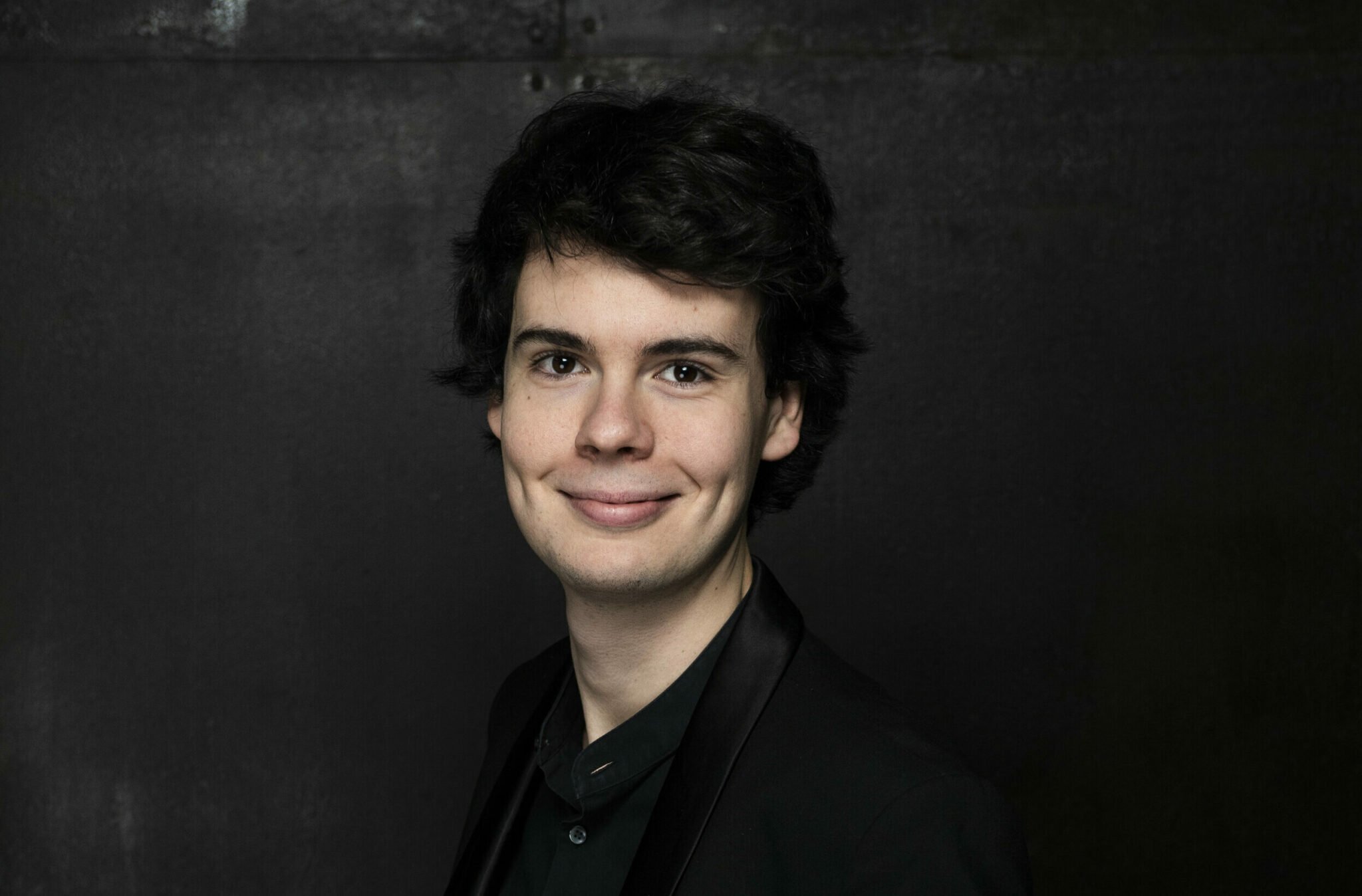 Harpsichord
Justin Taylor
Debut: November 4th 2022
At the age of only twenty-three, the Franco-American musician JustinTaylor won First Prize in 2015 at the prestigious International Musica Antiqua Harpsichord Competition in Bruges, and in addition to this he won the Audience Prize, the Alpha Prize, and the EUBO Developing Trust Prize awarded to the most promising young European musician.
In 2017 he was nominated in the young soloist category at the Victoires de la Musique, and in the same year, the Professional Critics Association awarded him the Musical Revelation of the Year Prize.
His career has already seen him appear at LSO St Luke's in London for the BBC Radio 3 Lunchtime Series, Auditori in Barcelona, Philharmonie and Louvre Auditorium in Paris, BOZAR in Brussels, the Roque d'Anthéron Festival. He has also been invited to perform with the Orchestre National de Lille, Orchestre National d'Île-de-France, Orchestre Royal de Chambre de Wallonie, Orchestre de Chambre de Genève, Orchestre de Picardie, both Mannheim and Duisburg Philharmoniker. Justin has recorded a Bach and Vivaldi concerto programme with Concerto Köln, and, in January 2021, he made his touring debut in Japan, performing Bach's Goldberg Variations, and performed in New York for 'Music before 1800' in June.
Future highlights include a further tour of Japan, a tour of North America with recitals in Montreal (Salle Bougie) and at Capriccio Baroque in Washington, a Vivaldi week-end at the Maison de Radio France (following the success of the Bach harpsichord concertos), Mozart concertos at the Théâtre des Champs-Elysées, DeBijloke concert hall in Ghent, Sintra festival in Portugal and as part of Saoû chante Mozart festival, Poulenc concerto at Opéra de Massy, solo recitals at the MA festival in Bruges, Philharmonie de Paris, Théâtre de Caen, Valetta Baroque festival, to name but a few. The Washington based organization, Opera Lafayette, has invited him to conduct the revival of two short French operas by Rameau and Pierre de la Garde, in both New York and Washington in June 2023.
Justin Taylor has already a comprehensive discography on ALPHA Classics, with a recent addition in the internationally praised disc 'La Famille Rameau' (Choc de l'année from Classica magazine, E by Scherzo Magazine), an echo to his first solo disc, La Famille Forqueray: Portrait(s) received international acclaim and was awarded a Gramophone Editor's Choice and a "Choc de l'année" from Classica magazine. His second solo disc, Continuum, is devoted to Scarlatti and Ligeti. As gifted on fortepiano as harpsichord, Justin has recorded Mozart's Piano Concerto no.17 (K 453). In 2018 he recorded a double album for Deutsche Grammophon's BACH 333 compilation.
With his ensemble, Le Consort, which tours extensively, Justin recorded four CDs for ALPHA Classics:
Venez, chère Ombre and Royal Handel, both with mezzo soprano Eva Zaïcik, OPUS 1 (Diapason d'Or of 2019) and Specchio Veneziano (2021), with works by Reali and Vivaldi.
Ever since childhood, Justin Taylor has played both the piano and the harpsichord with passion, and studied in Angers and Paris, at the Conservatoire National Supérieur de Musique of Paris, with Roger  Muraro, Olivier Baumont and Blandine Rannou.