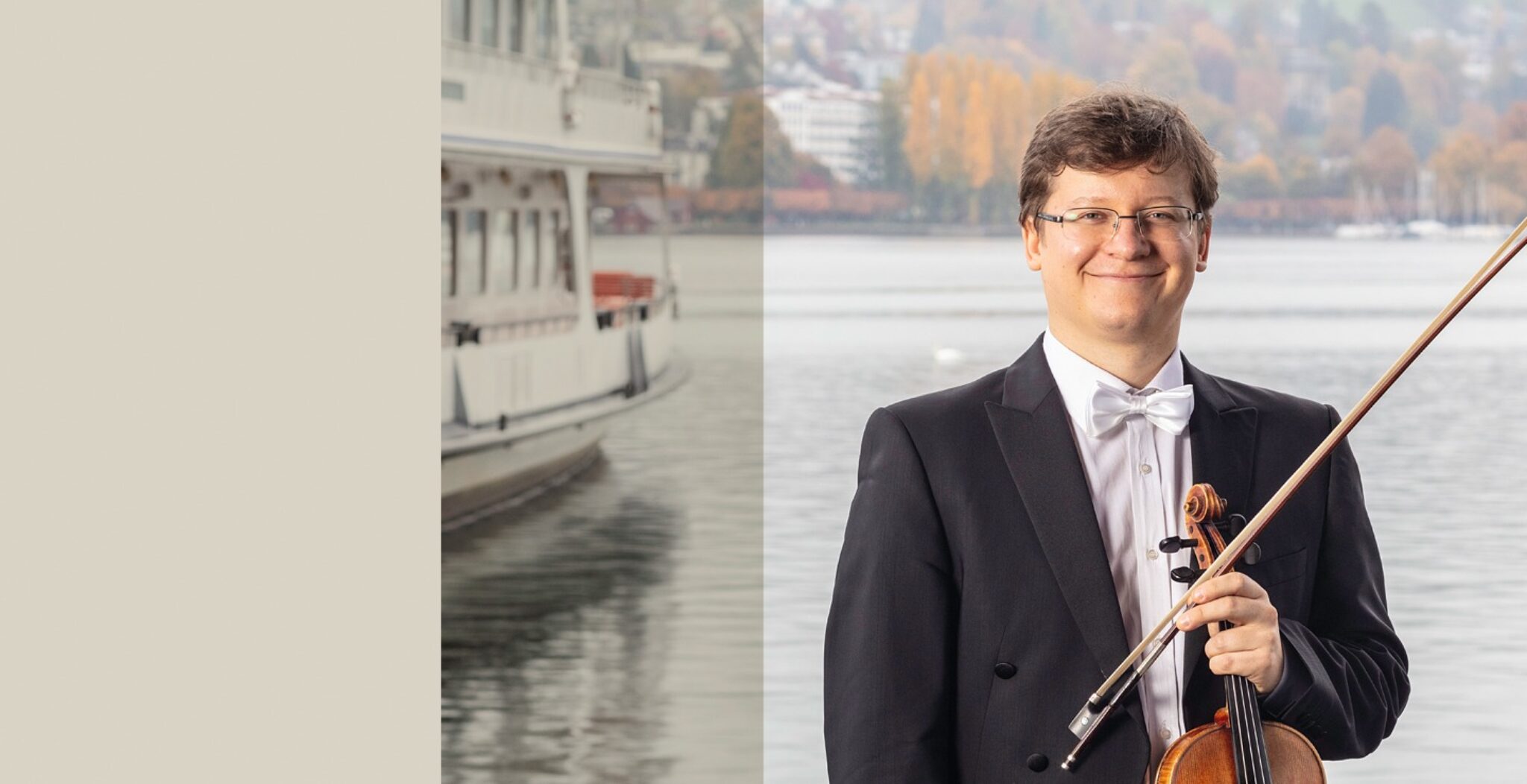 Second concertmaster
Maciej Burdzy
Member since 2020
Next to his performance as second concertmaster at the Luzerner Sinfonieorchester, Maciej Burdzy also plays as first concertmaster at the Südwestdeutschen Philharmonie Konstanz.
Maciej Burdzy studied at the Józef Elsner School of Music in Warsaw with Anna Wódka-Janikowska, graduating with distinction in 2008.
He then enrolled at the Fryderyk Chopin University of Music in Warsaw with Krzysztof Jakowicz and Jakub Jakowicz. During his studies he performed as concertmaster and soloist with student orchestras, and played in the National Philharmonic Orchestra and at the Concert Studio of Polish Radio. In 2007 he received a scholarship from the university for outstanding student achievement. Maciej participated in the fourth Polish-Russian Classical Music Festival in Moscow, where he played with an orchestra conducted by Leonid Nikolaev. Since 2018, he has held the position of first concertmaster in the Southwest German Philharmonic Orchestra in Konstanz.