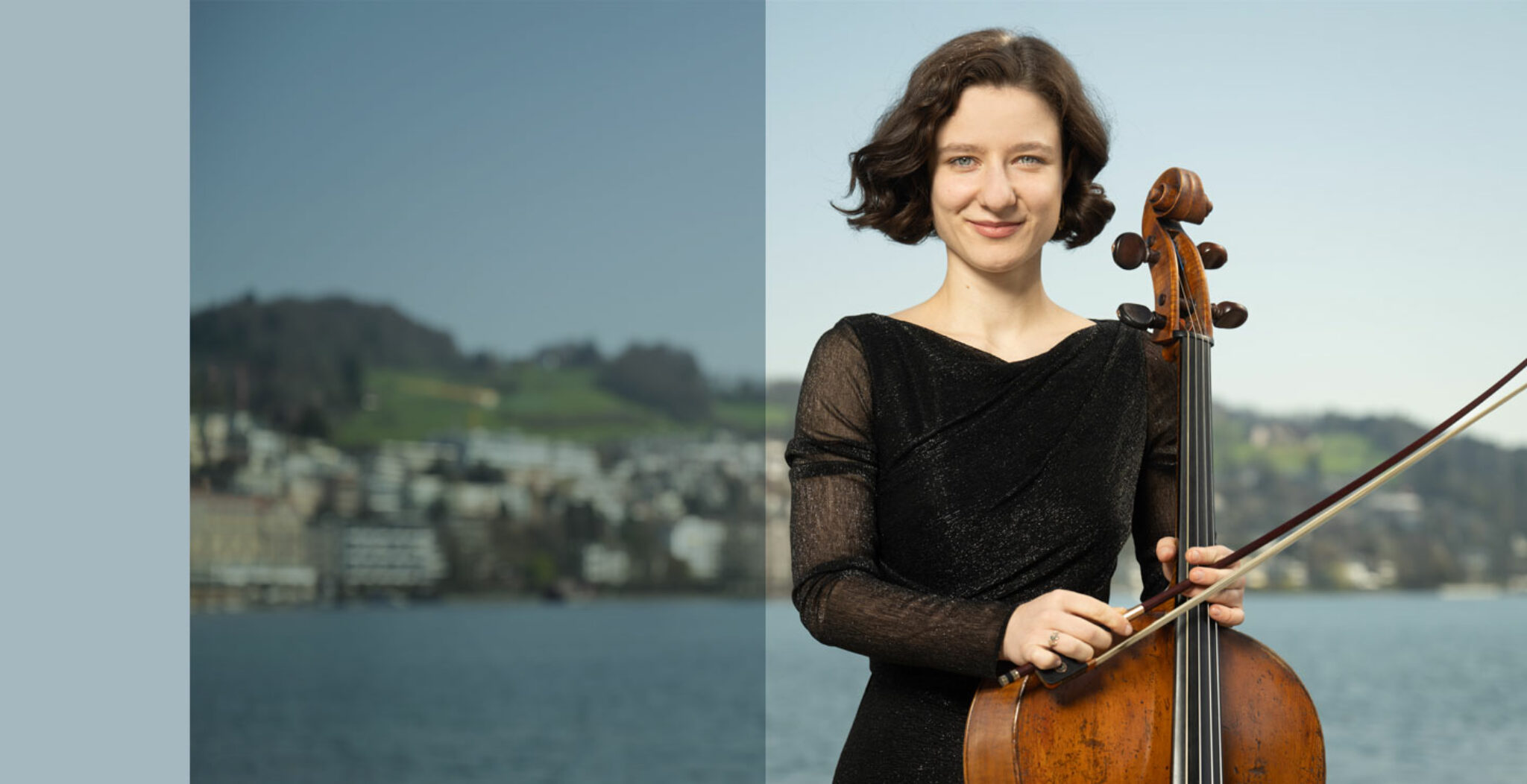 Violoncello
Ruth Eichenseher
Ruth Eichenseher was born in Germany in 1997 and received her first piano lessons at the age of five and eventually began playing the cello at the age of eight.
After graduating from high school, she began studying for her Bachelor's and Master's degrees with Thomas Grossenbacher at the Zurich University of the Arts. Ruth has won several prizes in national and international competitions, both as a soloist and in various chamber music formations. Among other things, she is a cellist and pianist on a scholarship from the "Live Music Now Switzerland" foundation, where she devotes herself to music education in addition to her artistic activities.
As a member of the Junge Deutsche Philharmonie, she was able to work with renowned conductors and soloists in large concert halls at an early age and gain valuable orchestral experience. Since then, she has been able to expand this experience as an intern in the Basel Symphony Orchestra and the Zurich Tonhalle Orchestra, where she was subsequently accredited as an adjunct. She is also a permanent member of the Zurich Opera House.
In addition to orchestral playing, Ruth is also interested in working with actors and has participated in various theater productions in the independent scene. Her other great passion is chamber music, so she regularly performs with various ensembles. Teaching and music education is also close to her heart.
Ruth is currently studying for her master's degree in pedagogy at the Zurich University of the Arts with Thomas Grossenbacher. She plays a Milanese cello by Francesco Grancino, built in 1727, which has been generously made available to her privately.