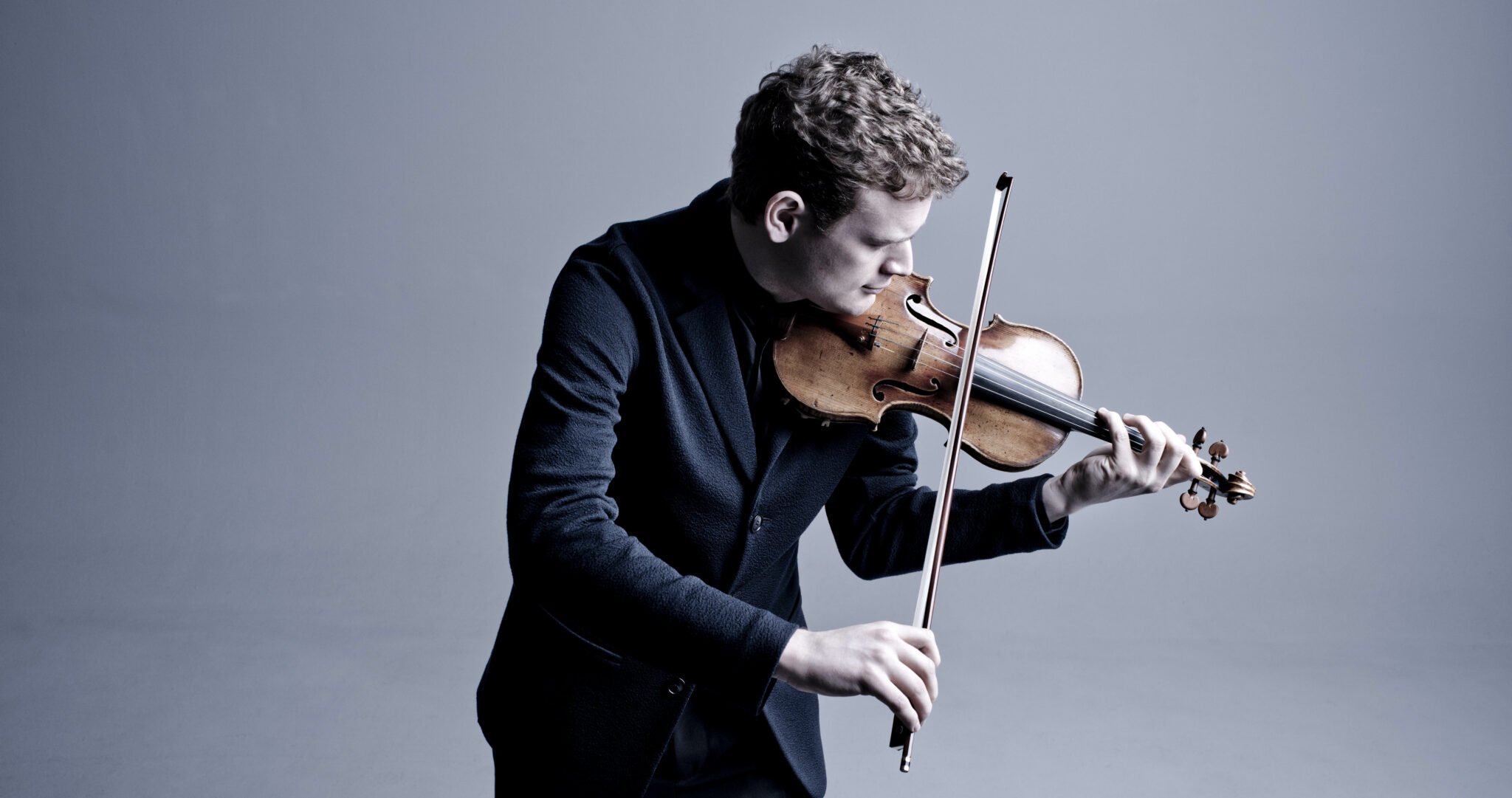 Violin
Sebastian Bohren
Debut: July 2nd 2014
Up-and-coming star from Aargau
Sebastian Bohren is a violinist who, as both concerto soloist and chamber musician, strikes a distinctive balance in his interpretations and his choice of repertoire, which favours the Classical and early Romantic eras, the 20th century and the present day.
The Süddeutsche Zeitung has described Bohren as "one of the most serious-minded, forthright musicians of his generation" while BBC Music Magazine's 5* review of his Avie recording of Mozart violin concertos praised his "gorgeous solo playing … vividly alert to the music's every shift and turn." Gramophone magazine described the album, recorded in 2021 with CHAARTS Chamber Artists and conductor Gábor Takács-Nagy, as "a listening experience that commands the attention from start to finish," and asked: "Which way will Sebastian Bohren's questing approach to repertoire take him next?"
Over the coming seasons, Bohren's performances as a soloist will embrace works by Mozart, Mendelssohn, Brahms, Bartók, Szymanowski, Korngold, Frank Martin, Magnus Lindberg, Alfred Schnittke, Peteris Vasks, Loris Tjeknavorian and Peter Eötvös. He has made concerto appearances in his native Switzerland with the Sinfonieorchester Basel, Luzerner Sinfonieorchester, Orchestra Svizzera Italiana, Musikkollegium Winterthur, Argovia Philharmonic, Zürcher Kammerorchester, Kammerorchester Basel, Festival Strings Lucerne, Camerata Zürich, Orchestre de chambre fribourgeois, Berner Kammerorchester, Kammerphilharmonie Graubünden and CHAARTS Chamber Artists, and internationally with the St. Petersburg State Academic Cappella, Royal Liverpool Philharmonic Orchestra, NDR Radiophilharmonie, Deutsche Staatsphilharmonie Rheinland-Pfalz, Münchner Kammerorchester, Kölner Kammerorchester, Göttinger Sinfonieorchester, Württembergische Philharmonie Reutlingen, KKO Mannheim, WKO Heilbronn, Stuttgarter Kammerorchester, Romanian Chamber Orchestra and Orchestra di Padova e del Veneto. Conductors with whom he has collaborated include Philippe Bach, Douglas Boyd, Elim Chan, Thierry Fischer, James Gaffigan, Clemens Heil, Heinz Holliger, Axel Kober, Patrick Lange, Andrew Litton, Cristian Macelaru, Andrew Manze, Leo McFall, Christoph Poppen, Gábor Takács-Nagy and Mario Venzago.
In 2019 he gave the premiere of an arrangement for violin and orchestra of Prokofiev's Violin Sonata No 1, which he commissioned from Ukrainian percussionist Andrei Pushkarev; a live recording with the Georgian Chamber Orchestra Ingolstadt was released on Sony Classical in 2019. Among his future recording projects is the Violin Concerto No.1 by Magnus Lindberg. This will expand a discography that already includes concertos by Beethoven, Mendelssohn, Karl Amadeus Hartmann and Britten (praised by The Strad for "a varied tonal palette that is as beguiling as his technique is striking"), the first instalment of a projected complete recording of Bach's Sonatas and Partitas (judged "consistently enlightening" by Fanfare and of "radiant insight" by the Neue Zürcher Zeitung), and works by Schubert, Schumann, Respighi, Shostakovich, Vasks and Kancheli.
As a chamber musician, Sebastian Bohren spent seven years as a member of the Stradivari-Quartett (2013 to 2020), performing in such venues as the Berlin Philharmonie, Hamburg Elbphilharmonie, National Center for the Performing Arts in Beijing, Shanghai Symphony Hall, and Victoria Hall in Singapore. In recital, his partners have included violinists Roby Lakatos, Benjamin Schmid, Hansheinz Schneeberger and Dmitry Sitkovetsky, pianists Andreas Haefliger, Konstantin Lifschitz and Yekwon Sunwoo, violist Antoine Tamestit, cellists Thomas Demenga and Christian Poltera, and clarinettist Reto Bieri.
Sebastian Bohren, who was born in 1987, trained in Zurich with Jens Lohmann, and subsequently Robert Zimansky and Zakhar Bron, before studying in Lucerne with Igor Karsko and at Munich's University of Music and Performing Arts with Ingolf Turban. Musicians he cites as a decisive influence are Ana Chumachenco, Hansheinz Schneeberger, Dmitry Sitkovetsky, Christian Tetzlaff and Heinrich Schiff.
While making Zurich his base, Sebastian Bohren maintains close links with the Swiss canton of Aargau, where he grew up, and since 2006 he has run a successful concert series, Stretta Concerts in Brugg. He plays a 1761 violin made in Parma by Giovanni Battista Guadagnini, the "Ex-Wanamaker-Hart".