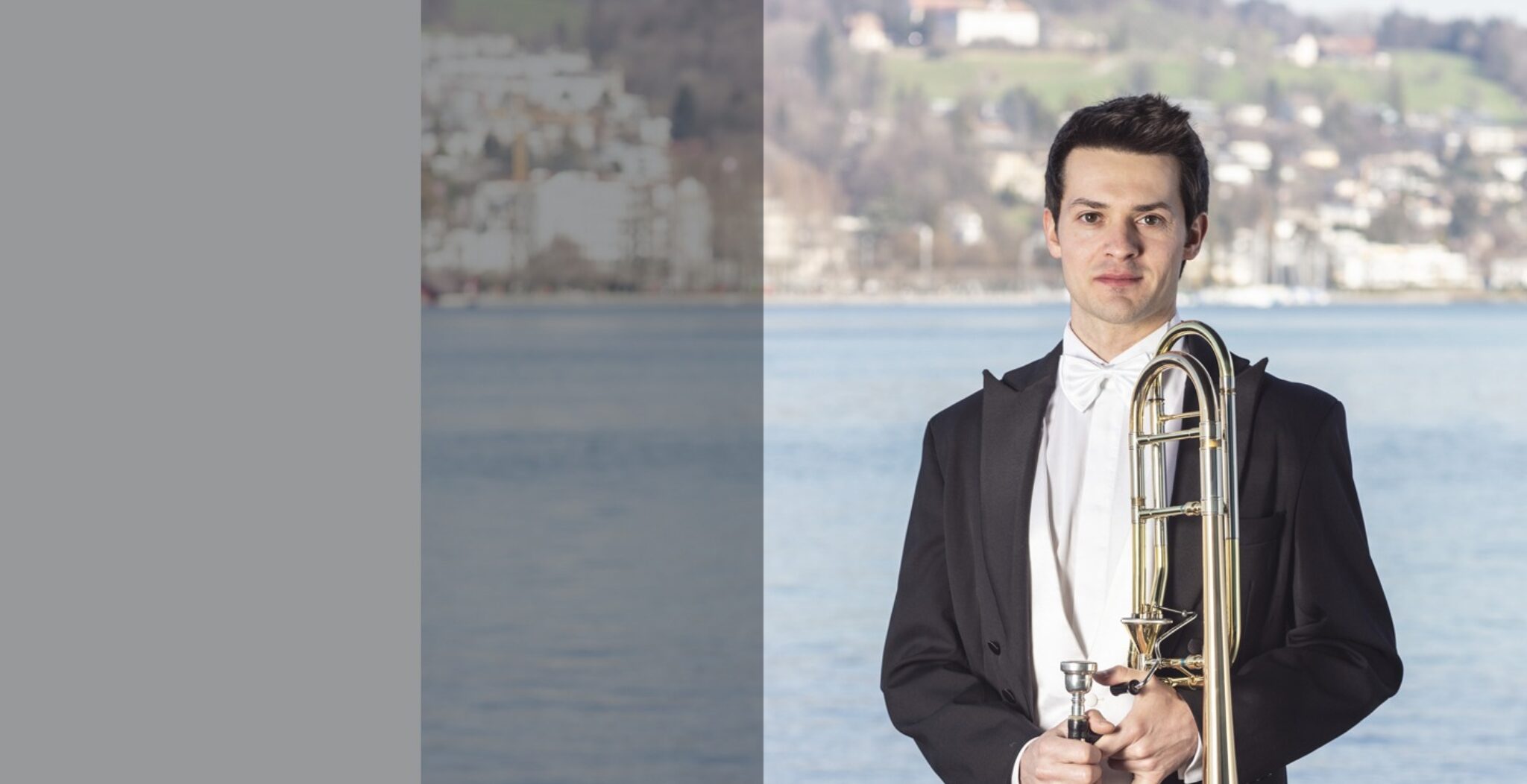 Assistant principal trombone
Simone Maffioletti
Member since 2014
Simone Maffioletti has been assistant principal trombonist in the Lucerne Symphony Orchestra since 2014 and assistant to Martin Schippers at the Lucerne School of Music since 2021.
Simone Maffioletti grew up in Osio Sotto (Italy) and received his first music lessons from Alessandro Castelli at the age of ten. This was followed by an academic training at the "G. Donizetti" Conservatory in Bergamo under Ermes Giussani, the Conservatory della Valle d'Aosta under Vincent Lepape and Stefano Viola, and at the Bern University of the Arts under Ian Bousfield, where he graduated with a Master in Music Performance in 2014.
The course was enhanced by an Erasmus semester at the HMTM Hanover (Germany) under Jonas Bylund. Ian Bousfield was also Simone's mentor at the Ossiach orchestra academy (Austria) from 2010 to 2012.
Before joining the Luzerner Sinfonieorchester, Simone Maffioletti had the opportunity to play with the greatest orchestras in Italy, most notably the Teatro alla Scala in Milan, the Orchestra Mozart Bologna, the Teatro Regio Turin, the Teatro Carlo Felice in Genoa, the Haydn Orchestra of Bolzano and Trento and the Filarmonica della Fenice in Venice. Simone also enjoys playing historical trombones.