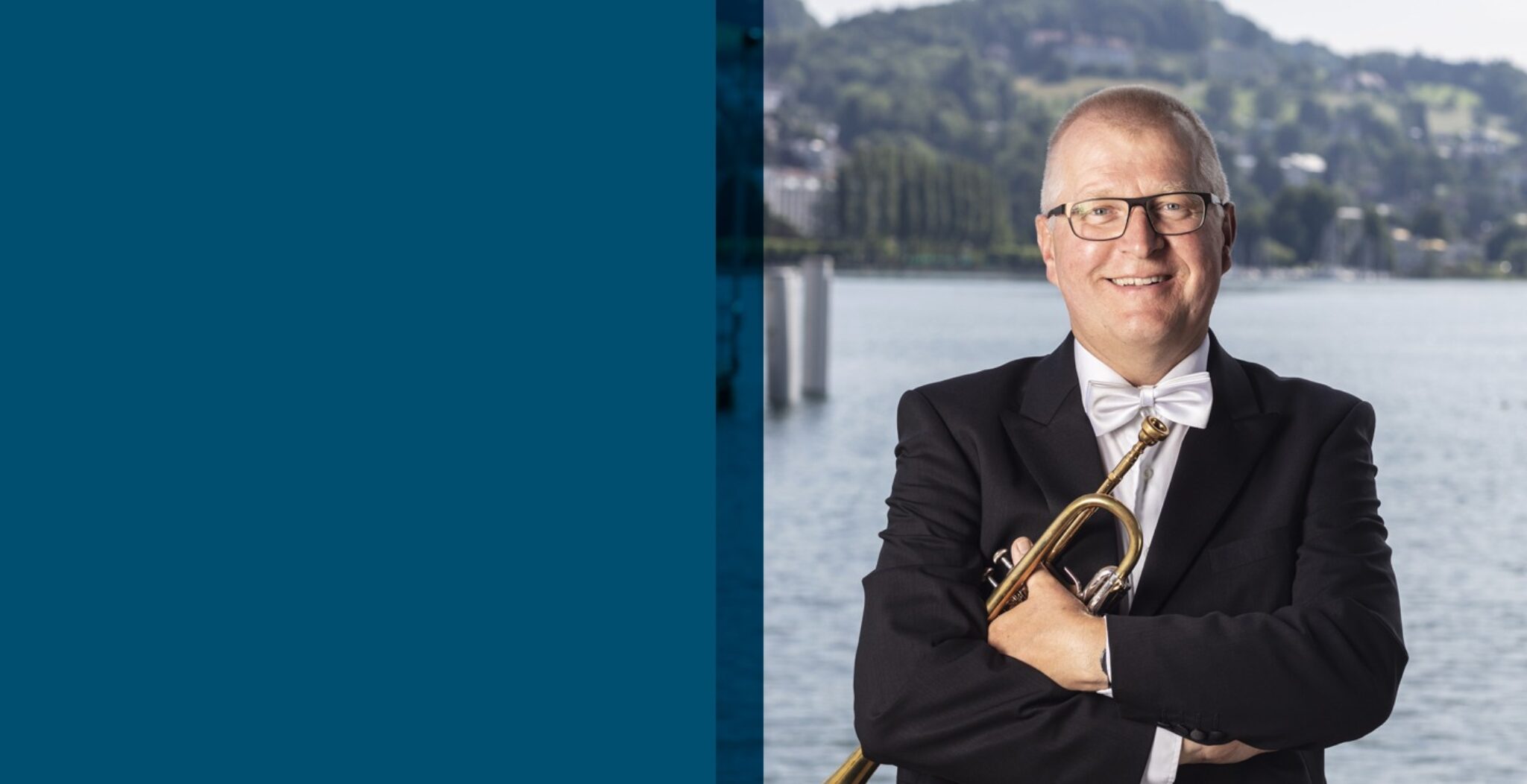 Trumpet
Thomas Portmann
Member since 1988
The musician, who grew up in Escholzmatt, first completed his studies as a primary school teacher at the Hitzkirch seminary. His basic musical experience in various fields stems from that time as a student. Among other things, he played in a big band and in various wind ensembles. Later, Thomas Portmann studied at the Lucerne School of Music and received his teaching diploma with distinction.
Thomas Portmann has been engaged as a trumpet player with the Lucerne Symphony Orchestra since 1988. After playing the solo trumpet for 30 years, he has dedicated himself to his new task as 2nd/3rd trumpeter since the 2018 season. In addition, he is a valued expert at various competitions.
In the chamber music field, he has been championing the cause of the trumpet for years and recorded 2 highly acclaimed CDs with the Lucerne Trumpet Ensemble. With many of his own arrangements he expands the standard repertoire of the trumpet.
Thomas Portmann has been married to Gertrud Blum Portmann since 1993 and has two daughters. He lives with his family in Ruswil. He enjoys outdoor sports; in winter on ski slopes and cross-country trails, in summer with bike and hiking equipment. He is also a member of the organizing team for the Ruswil Church Concerts (KKR), which plays an important role in the cultural life of the community of Ruswil.