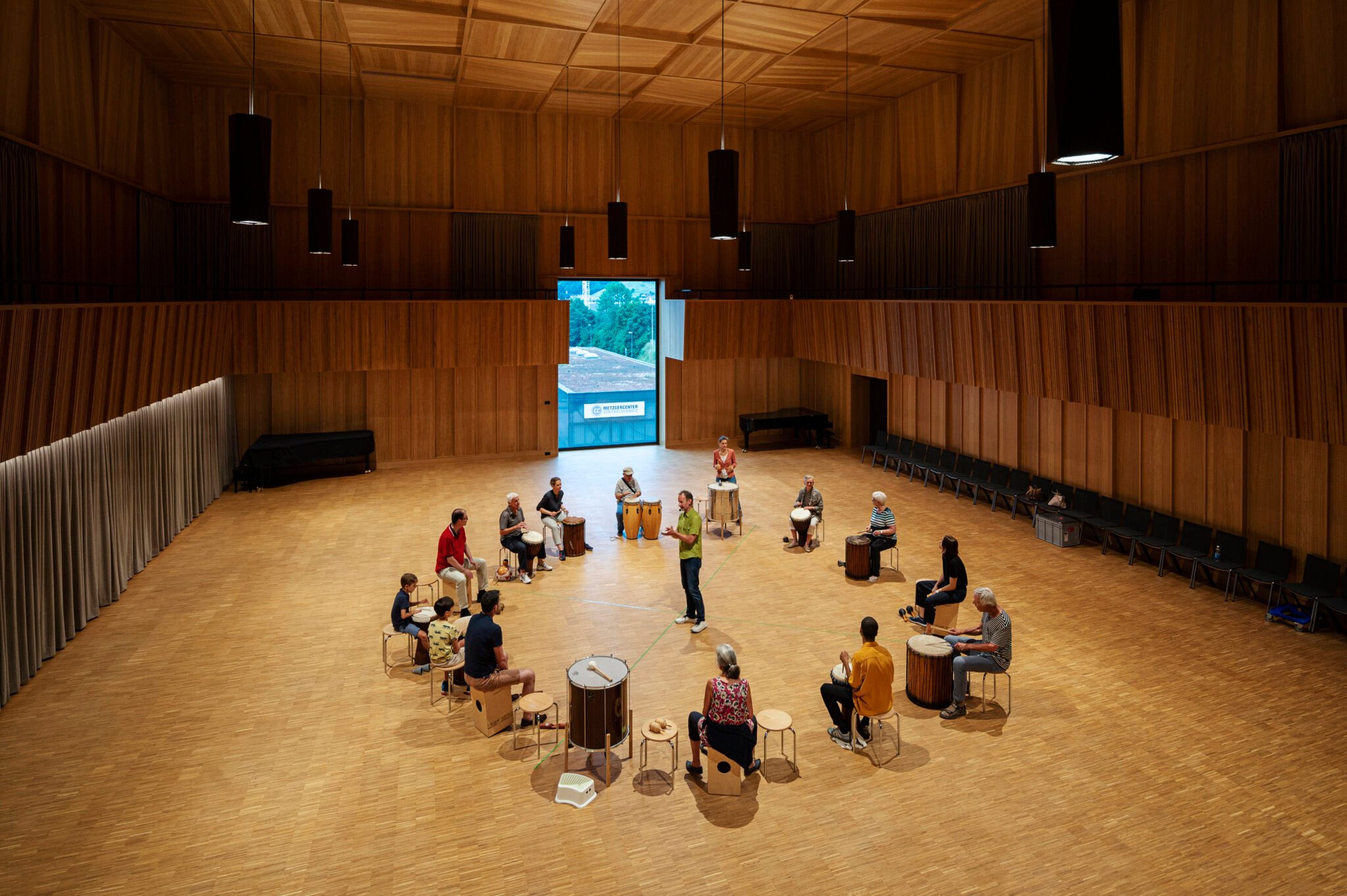 Play with us!
Drum-Circle in our Orchesterhaus
For all generations
Anyone who has always dreamed of playing along in concert can experience playing together with others in our «Drum-Circle» – just like in a symphony orchestra. People of all generations can join in, no previous experience is necessary.
The term «Drum-Circle» was developed by the American Arthur Hull and describes a type of communal, low-threshold music-making. In a Drum-Circle, beginners and professionals, children, singles, grandparents, couples, families and the curious meet to experience and create rhythm together. In the process, a lot of creative potential and joy will unfold. The goal is to get the music grooving in the course of the game and to hear in an increasingly nuanced way.
A wide range of rhythm instruments is available: Hand drums, bass drums, Afro-Latin instruments and various small percussion. The participants playfully try out different musical roles: Maintaining a rhythm, variation, improvisation, connecting, reacting, giving impulses, listening. The Drum-Circle leader acts as a facilitator and "enabler". Similar to a conductor, he coordinates the interplay, creates the setting, gives impulses for interaction and provides what brings groove and flow. On individual dates, a drummer from the orchestra mingles with the group and plays along. The Drum-Circle is led by the experienced rhythm teacher Thomas Viehweger.
Regular participation is desired, but not a condition. Also welcome are spontaneous participants who want to take part in individual evenings. Each Drum-Circle is unique in its musical course and in its composition.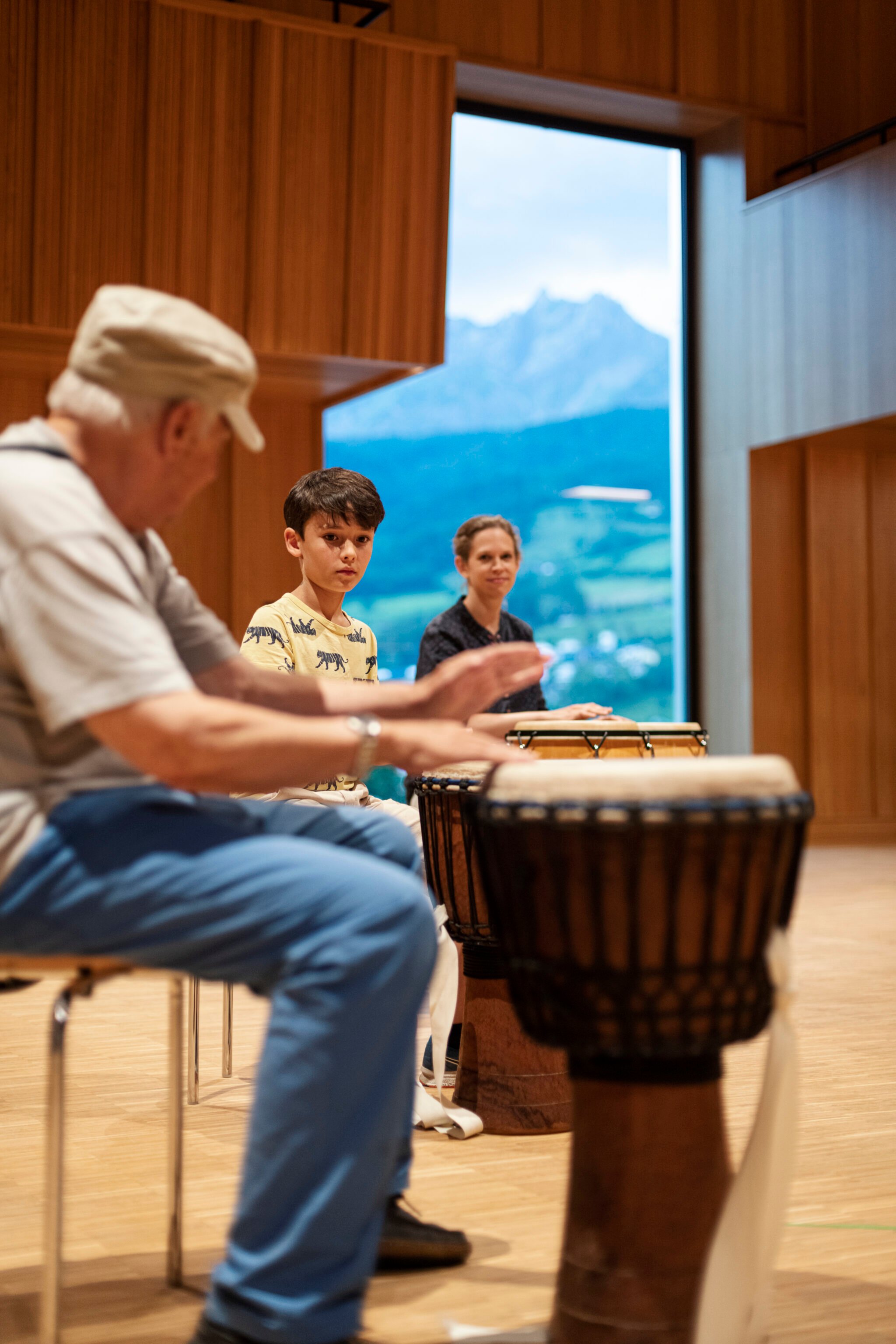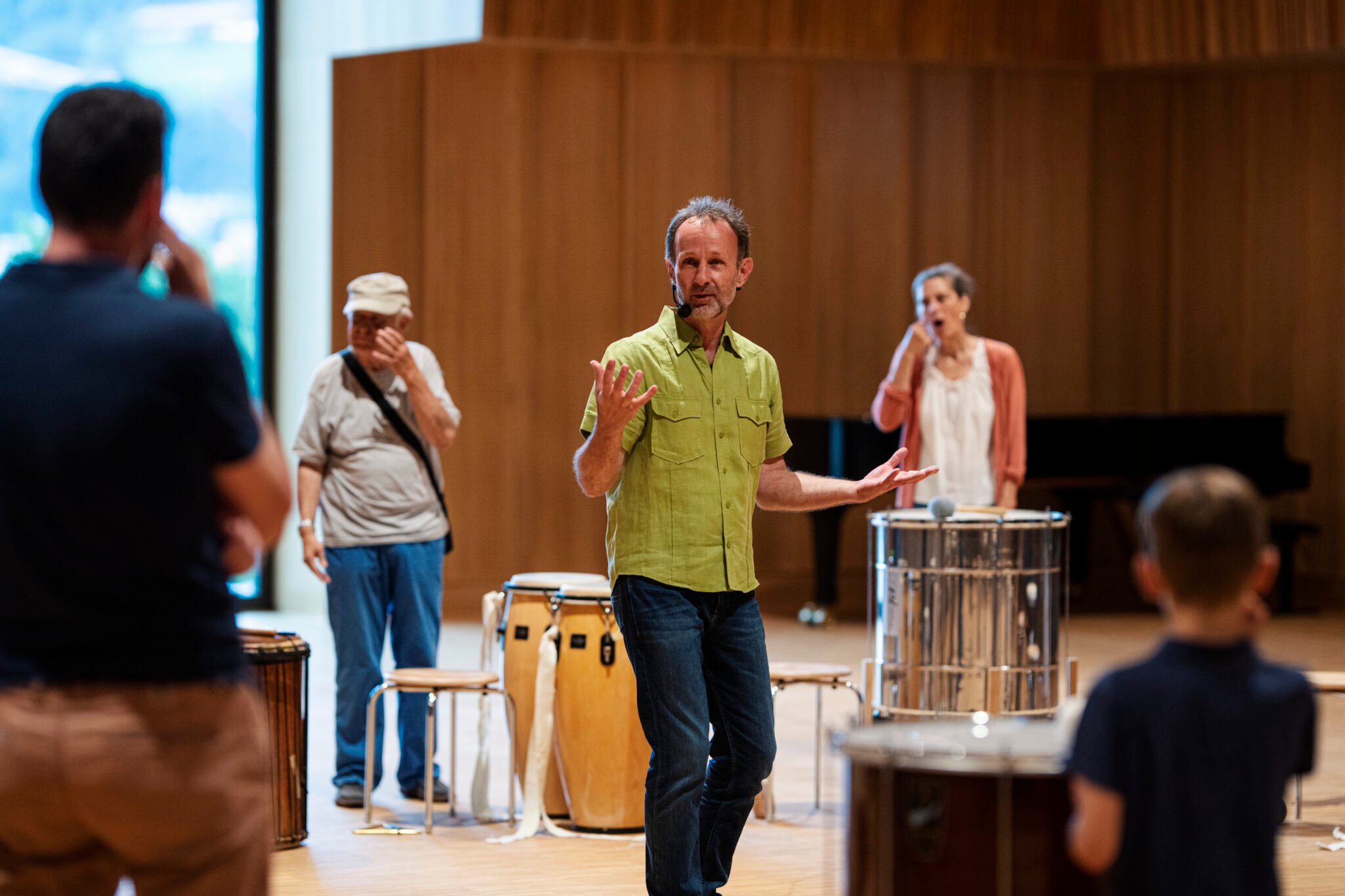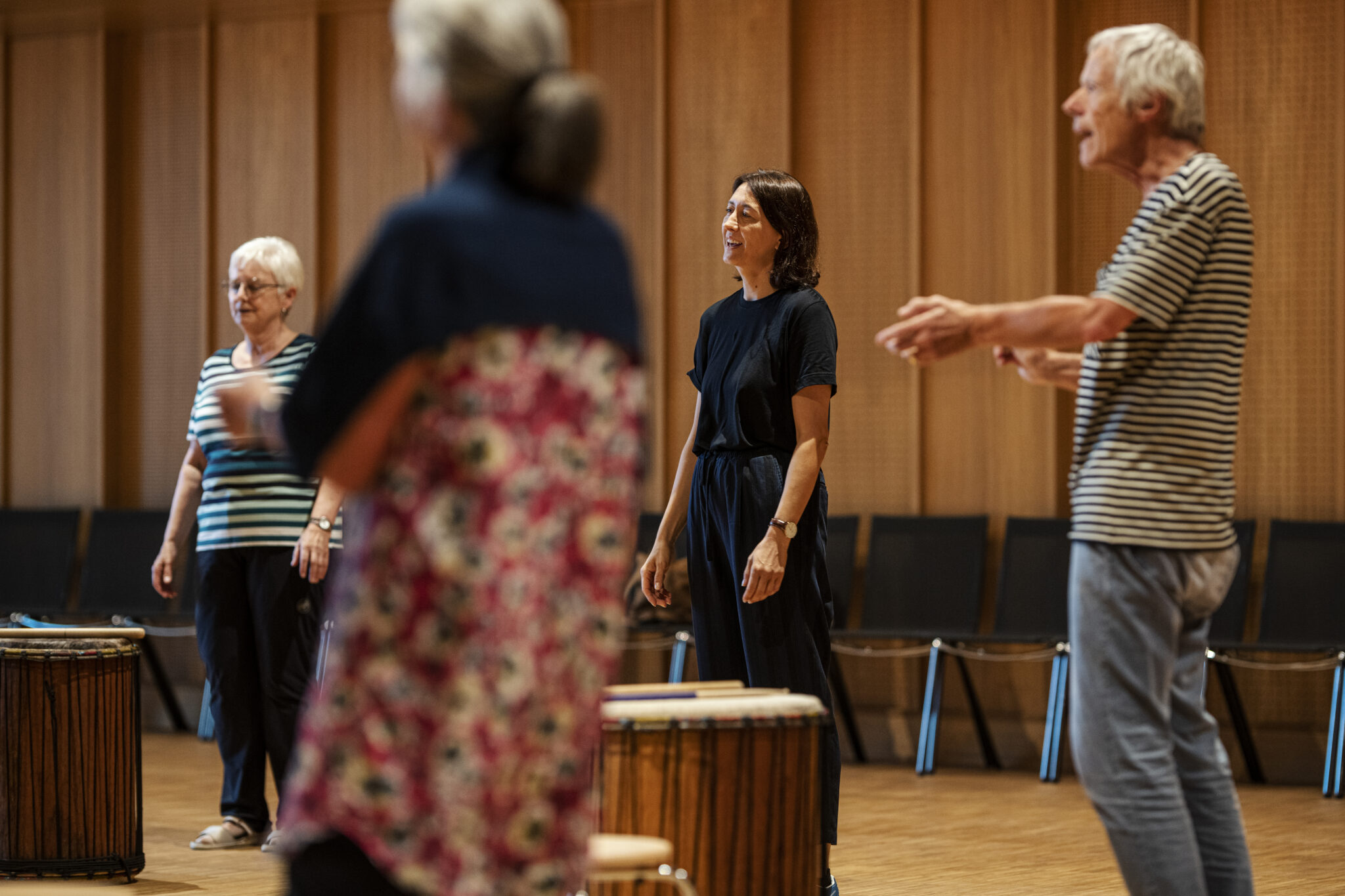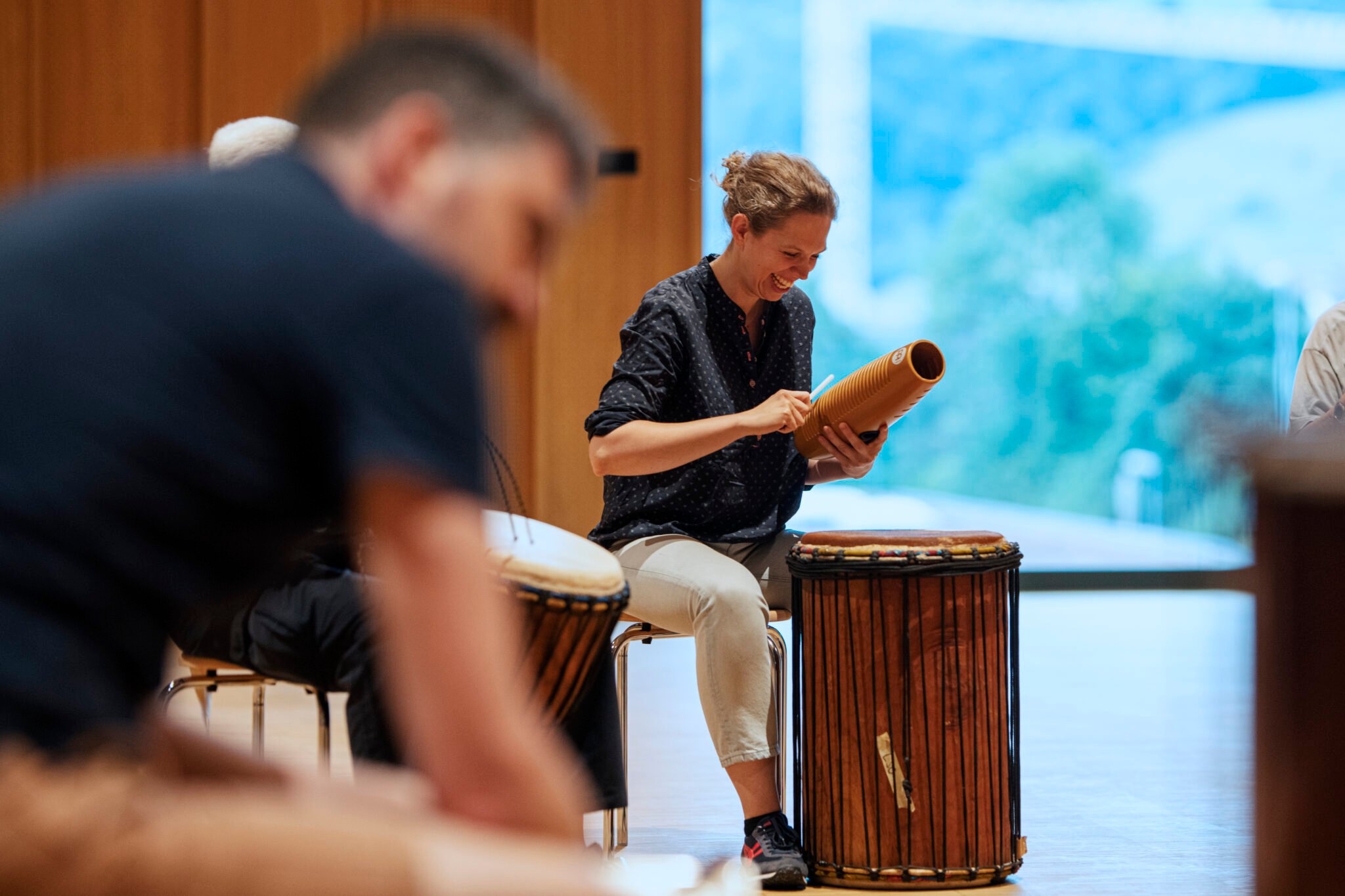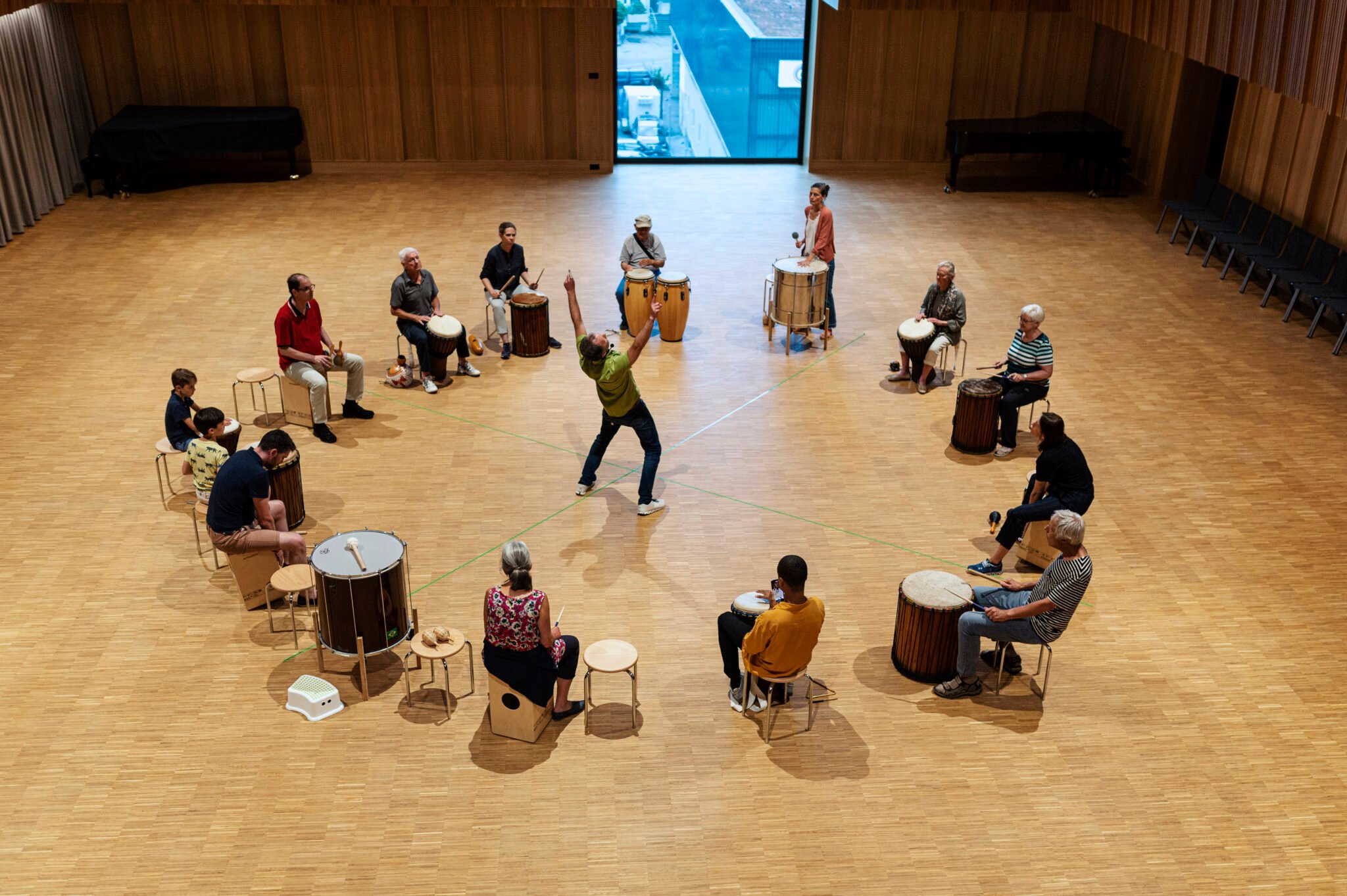 The dates of the 2023/24 season:
Thursdays from 18:30-19:45 | Orchesterhaus, Arsenalstrasse 28b, 6010 Kriens, Raum 207
7st and 21st September 2023 | 19th October 2023 | 2nd, 16th and 30st November 2023 | 7th December 2023 | 11th and 25th* January 2024 | 1st and 22nd February 2024 | 7th and 21st March 2024 | 18th and 25th April 2024 | 16th and 30st May 2024 | 13th and 27th June 2024
* In a different room on Kampus Südpol. More information will follow.