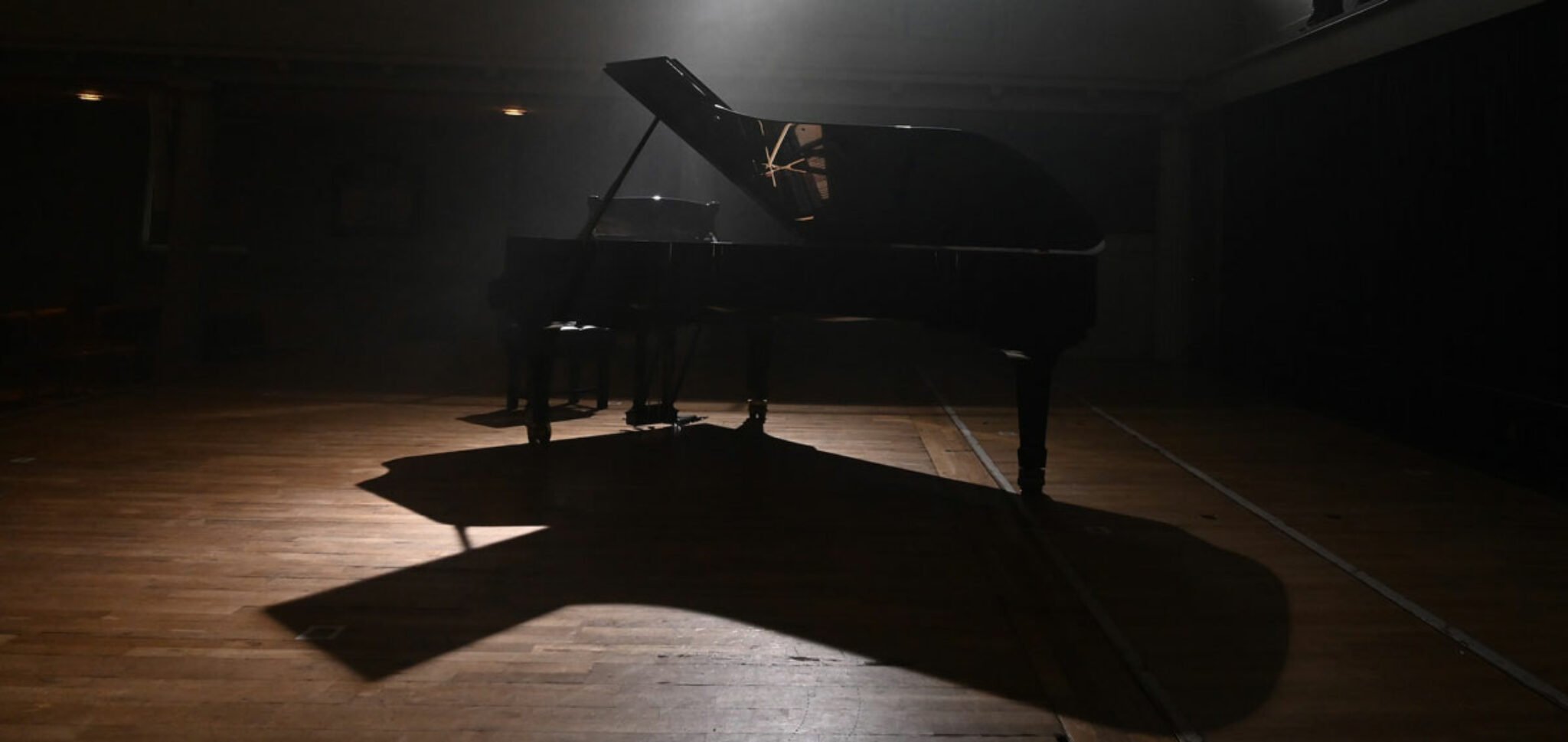 Guest performance in Künzelsau, Germany
Sat, 18. May 2024 | 17:00 Uhr
Carmen Würth Forum, Reinhold Würth Saal
Worklist
I. Strawinsky

F. Chopin

Piano Concerto No. 2 in F minor, Op. 21.

W. A. Mozart

Symphony No. 41 in C major, K. 551, 'Jupiter'.
Stravinsky was an enthusiastic poker player, and his ballet music "Jeux de cartes" (Card Games) is also a high-stakes affair. In this piece, the theme revolves around cunning and intrigue during a card game, where a deceitful joker disrupts the flow of the game. It's highly amusing and gripping. About a hundred years earlier, when Chopin was just 20 years old, he composed his F minor Piano Concerto. It was a happy time for him, having successfully completed his studies at the conservatory and spending joyful and stimulating months in Warsaw with his family and friends. You can hear this cheerful atmosphere in his concerto – carefree yet deeply intimate music, with a youthful delight in virtuosic piano playing evident throughout. Going back around thirty years earlier, on August 10, 1788, Mozart added his newly completed Symphony KV 551 to his catalogue of works with the following words: "A Symphony. – 2 violins, 1 flute, 2 oboes, 2 bassoons, 2 horns, 2 clarinets, timpani, violas, and basses." This would become Mozart's final symphony and was later nicknamed "Jupiter" in the romantic 19th century. Indeed, this music can be described as sublime, even perhaps "divine" – a pinnacle of Mozart's creativity. The final movement, in particular, is an exuberant display of ideas, a moment of creative brilliance where Mozart's imagination knows no bounds.