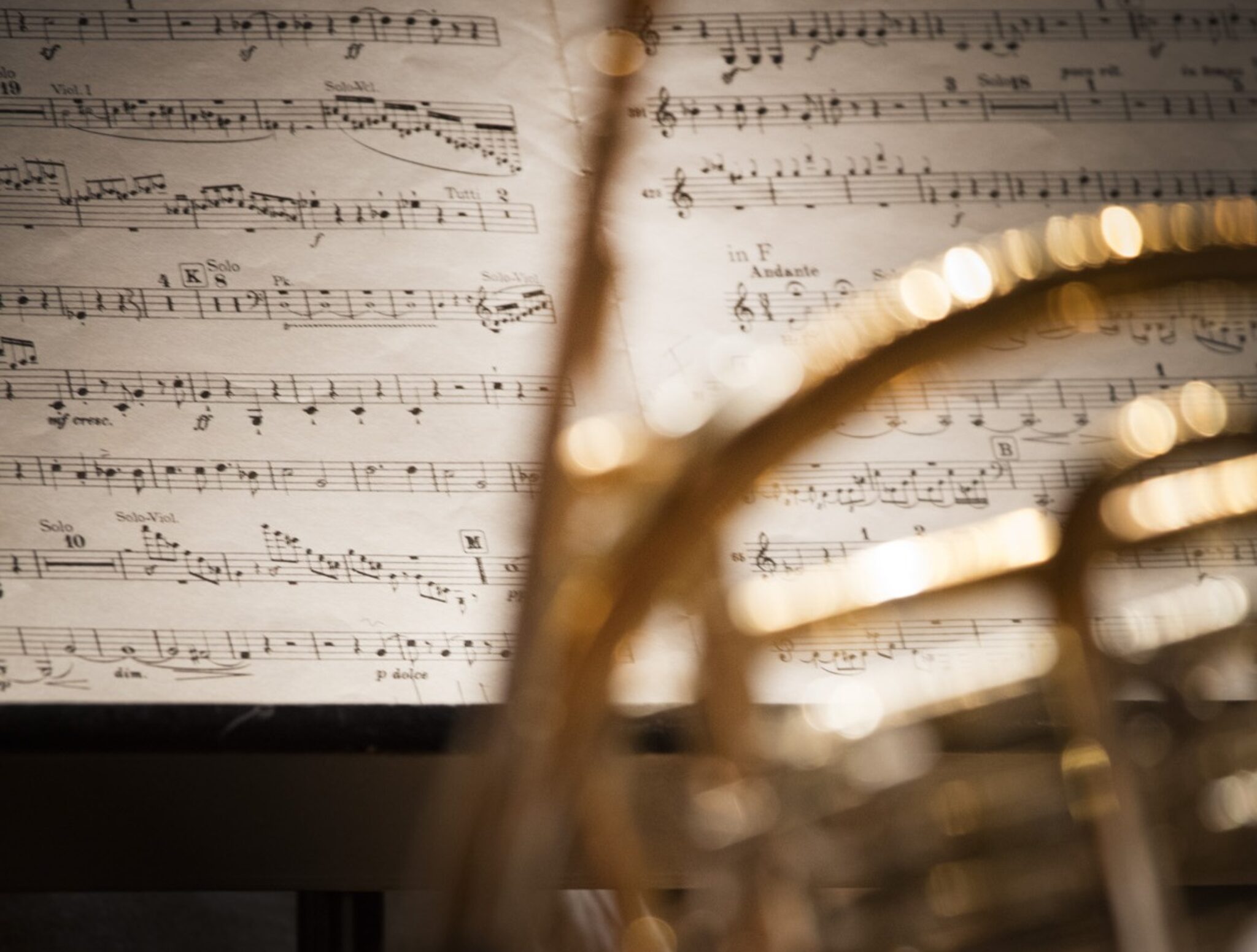 «Das Horn lockt nächtlich dort»
Thu, 9. March 2023 | 12:30 Uhr
KKL Luzern, Konzertsaal
Lunch Concert 4
Worklist
Ludwig van Beethoven (1770 – 1827)

Sonata in F major for Horn and Piano Op. 17

Franz Strauss (1822 – 1905)

Fazıl Say (* 1970)

Robert Schumann (1810 – 1856)

Adagio und Allegro in A-flat major for Piano and Horn Op. 70

Alexander Konstantinovič Glasunow (1865 – 1936)

York Bowen (1884 – 1961)
Since Carl Maria von Weber's ingenious "Freischütz" overture, the horn has been regarded as the epitome of Romantic instruments. Not only in music but also in Romantic literature, the horn is constantly to be heard. Just think of Eichendorff's poems and novellas, where the post horn awakens longing for far off worlds, or hunters go stalking to the sounds of the French horn. "Ist stoss' ins Horn, ins Jägerhorn", "Das Horn lockt nächtlich dort, als ob's dich riefe", "Das Horn erklingt, da steh ich sinnend im Morgenlicht" – wanderlust and homesickness, hunting fervour and fairytale castles, and of course deeply romantic, mysterious forests are evoked by the sound of the horn. Beethoven set a trend when he composed his Horn Sonata in 1800, capturing the spirit of the time. At the premiere, the audience even insisted the sonata be repeated. After so much success, it was natural that the Romantics – Schumann and also Richard Strauss's father, a famous horn player himself – would follow this trend, and even Glazunov's "Rêverie", written towards the end of the 19th century, can still be seen as a late reminiscence of this Romantic horn fascination.
Combination offer
(concert ticket & lunch in the KKL Luzern)

For companies or groups from 2 people

More information

Thank you

The lunch concerts are kindly supported by the Arthur Waser Foundation.