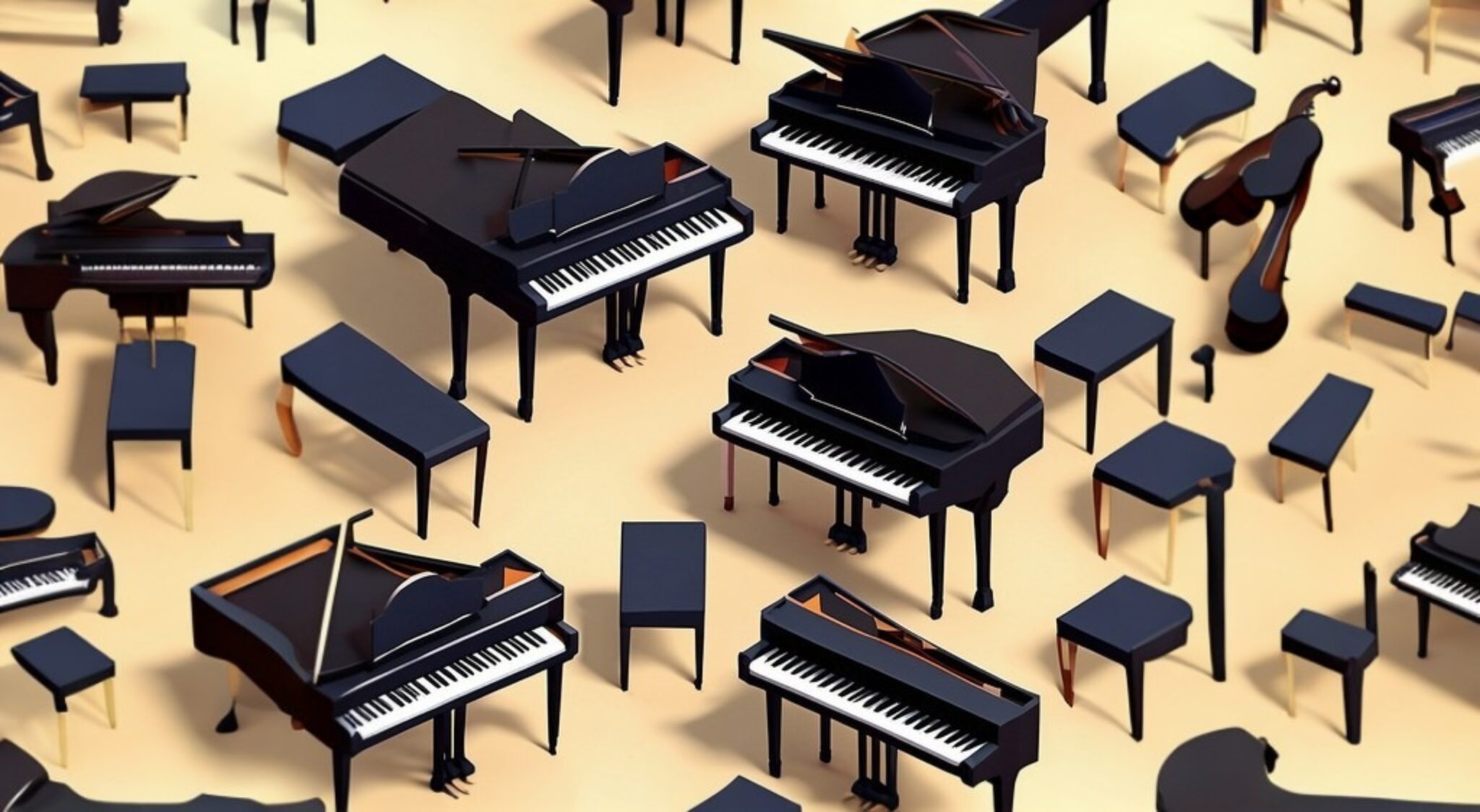 «Pianissimo Symphonique»
Sat, 20. January 2024 | 17:30 Uhr
KKL Luzern, Luzernersaal
Le Piano Symphonique
Worklist
Leonard Bernstein (1918-1990)

America from «West Side Story»

Pjotr Iljitsch Tschaikowsky (1840-1893)

Dance of the Sugar Plum Fairy from «Nutcracker»

Adolphe Blanc (1828-1885)

Carillon der Frère Jaques

Georges Bizet (1838-1875)

Chanson du Toréador from «Carmen»

Wolfgang Amadeus Mozart (1756-1791)

Allegro from «Kleine Nachtmusik»

Luzia von Wyl (1985*)

Giant Clock (commissioned for Pianissimo Symphonique, world premiere)
Conductor
Philippe Schneider
Project management
Johanna Ludwig (Luzerner Sinfonieorchester)
Eva Crastan, Estelle Lustenberger (Musikschule Luzern)
Scenic realization
Barbara Zwygart
20 pianos form the stage set. 138 pianists from the Lucerne Music School take part in the concert and perform several piano pieces together on stage in different formations.
Partner

A partnership and co-production with the Musikschule Luzern on the initiative of the piano festival "Le Piano Symphonique".

Ticketing information

The number of places is limited. We will gladly accept your pre-registration by email. Please include your postal address. Available seats will be allocated on a first-come, first-served basis starting Dec. 1, 2023, and tickets will be mailed. Tickets for performers and their families are available directly through the Musikschule Luzern.
Mécène Fondatrice et Principale

Anchor sponsor

Sponsor

Kurt and Silvia Huser-Oesch Stiftung

Maestro's & Director's Impulse Fund, Adrian and Isabelle Weiss-Zweifel

Michael and Emmy Lou Pieper Fonds

Dr. Dolf and Maria Stockhausen

Isaac Dreyfus-Bernheim Foundation

Nadia Guth-Biasini