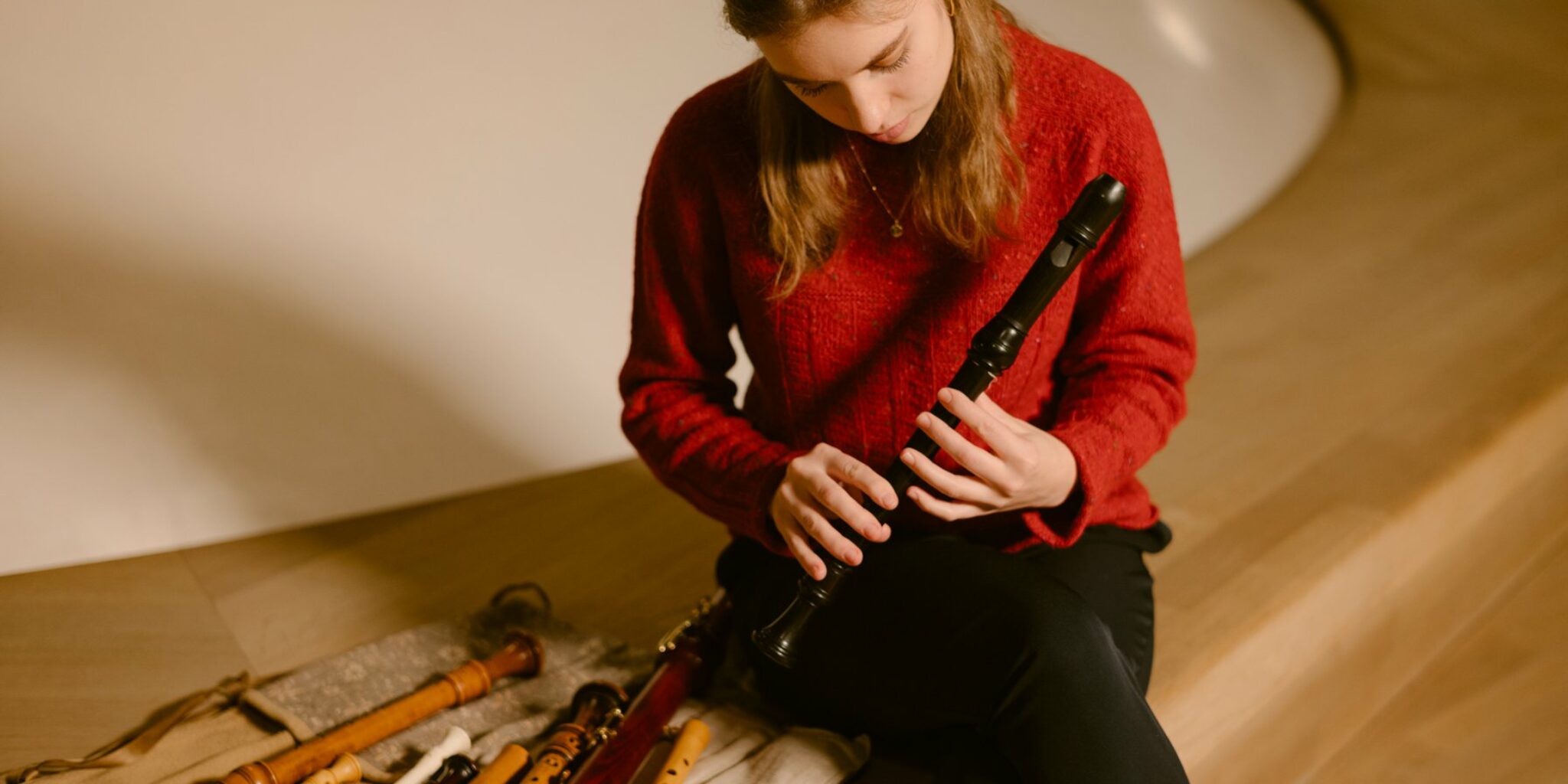 Les Goûts-Réunis
Fri, 4. November 2022 | 12:30 Uhr
KKL Luzern, Konzertsaal
LUNCH CONCERT 1
Worklist
Georg Philipp Telemann (1681 – 1767)

Sonata in C major TWV 41:C5

Dario Castello (1602 – 1631)

Nicola Fiorenza (1700 – 1764)

Sonate a Flauto solo in A minor

Claude Debussy (1862 – 1918)

"Syrinx" for solo recorder

Jean-Philippe Rameau (1683 – 1764)

"Le Rappel des Oiseaux" for solo harpsichord

François Couperin (1668 – 1733)

Joseph-Bodin de Boismortier (1689 – 1755)

Sonata in E minor Op. 90 No. 3

Isang Yun (1917 – 1995)

"The Actor with the Monkey" from "Chinese Pictures" for solo recorder

Johann Sebastian Bach (1685 – 1750)

Andante from Concerto BWV 974 after Benedetto Marcello for solo harpsichord

Sonata in E minor BWV 1034
François Couperin gave the name "Concerts Royaux" to a collection of four concertos published in 1722 as an appendix to his "Troisième Livre de pièces de Clavecin". "Je les avois faites pour les petits Concerts de chambre", he wrote in the preface. Two years later, a further collection of concertos was printed under the title "Les Goûts-Réunis". This title would also fit the programme of this lunch concert perfectly: a musical voyage of discovery through the colourful world of Baroque music and its various "goûts" and styles. Baroque culture flourished in France in a very different way than in Italy, with Germany always keen to follow suit. Johann Sebastian Bach, for example, arranged a number of Italian Baroque concertos for harpsichord, including those by Antonio Vivaldi and Benedetto Marcello. After all, it was desirable to be experienced and productive in all styles and tastes. In order that we don't lose our footing on this Baroque voyage of discovery, Lucie Horsch and Justin Taylor keep us grounded with two works from the more familiar 20th century, Debussy's immortal "Syrinx" and the "The Actor with the Monkey" by Isang Yun.
Combination offer
(concert ticket & lunch in the KKL Luzern)

For companies or groups from 2 people

More Information

Thank you

The lunch concerts are kindly supported by the Arthur Waser Foundation.